Content-Centered Web Design: Engaging Audiences in Los Angeles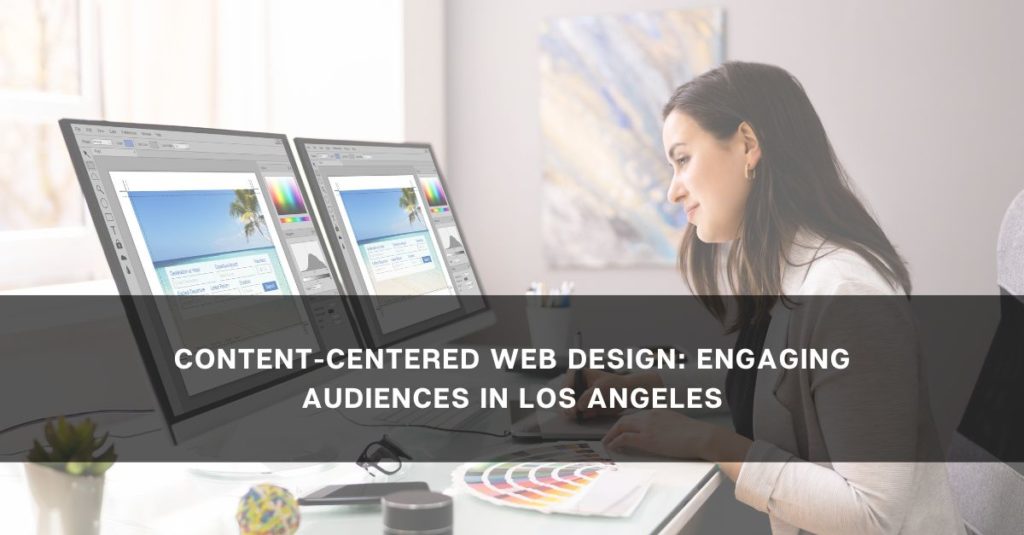 The Power of Content in Los Angeles Web Design
In the bustling digital landscape of Los Angeles, where creativity and innovation thrive, web design is not just about aesthetics—it's about capturing the attention and engagement of a diverse and discerning audience. This article explores the concept of content-centered web design in Los Angeles and how it plays a pivotal role in engaging audiences.
Beyond Aesthetics: The Content-Centered Approach
In a city known for its diverse culture and rich heritage, a web design approach that goes beyond aesthetics is essential. We'll discuss why content-centered web design focuses on creating meaningful, informative, and culturally relevant content that resonates with audiences.
Storytelling: Crafting Compelling Narratives
Los Angeles is a city of stories, from Hollywood blockbusters to local tales of success. We'll delve into the art of storytelling in web design, showcasing how captivating narratives can draw visitors to your website and keep them engaged.
Content Hubs: Curating Valuable Resources
Creating content hubs is a strategy that works exceptionally well in Los Angeles. We'll explore how content hubs provide a central location for visitors to access valuable information, resources, and insights related to your industry or niche.
Visual Storytelling: The Role of Multimedia
In a city that values visual storytelling, multimedia elements such as videos, infographics, and interactive features take center stage. We'll discuss how integrating these elements enhances the user experience and creates memorable interactions.
Localized Content: Connecting with the Community
Los Angeles is a diverse and sprawling metropolis with distinct neighborhoods and communities. We'll show you how localized content strategies allow you to connect with different segments of the Los Angeles population, making your website relevant and relatable.
User-Generated Content: Fostering Engagement
Los Angeles residents are passionate about sharing their experiences. We'll explore how user-generated content, such as reviews, testimonials, and social media posts, can foster engagement and build a sense of community around your brand.
SEO and Content: A Synergistic Approach
In the highly competitive Los Angeles digital landscape, SEO and content go hand in hand. We'll explain how optimizing your content for search engines ensures that your website is discoverable by a broader Los Angeles audience.
Measuring Engagement: Metrics that Matter
Engagement is more than just likes and shares. We'll delve into key metrics and analytics that help you understand how well your content-centered web design is resonating with audiences. From bounce rates to time on page, these metrics provide valuable insights.
Case Studies: Success Stories in Los Angeles
Real-world examples speak volumes. We'll showcase case studies of businesses and organizations in Los Angeles that have embraced content-centered web design to engage their audiences successfully.
The Future of Web Design in Los Angeles
As web design trends evolve, so do the expectations of Los Angeles audiences. We'll offer insights into the future of web design, including emerging technologies and strategies that will continue to captivate and engage.

Captivating Los Angeles Audiences
Content-centered web design in Los Angeles is more than a philosophy; it's a strategy for engaging audiences in meaningful ways. At Website Depot, we understand the unique character of Los Angeles and how to create web designs that resonate. Partner with us to captivate and engage your Los Angeles audience effectively.