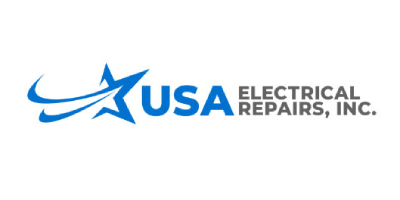 Client
USA Electrical Repair
---
About the Client
USA Electrical Repair has been providing electrical installation, maintenance, and repair services to the general Los Angeles area for years. Whether people are looking to install landscape lighting in their backyard or to rework the electrical grid at their office building, they will always be able to count on the high-quality services of USA Electrical Repair. Our whole world runs on electricity, and the folks at USA Electrical Repair help keep it all running.

---
The Problem
Repair services have a built-in advantage when it comes to SEO, it being the specificity with which people search for these offerings online. If someone in Glendale is looking for "electrical repairs in Glendale", then any electrician business with some sort of online presence could be able to catch the attention of the subject in question. However, there are plenty of other issues that create a bit of a barrier for businesses. In small towns or certain neighborhoods, a casual approach might work. However, cities have a lot of demand and even more offers to back it up. USA Electrical Repairs, like plenty of other similar services, had some trouble standing out amidst the offer. That is what we intended to address with their digital marketing strategy.
---
The Solution
So, when it came to figuring out a way to help USA Electrical Repairs stand out, we had to make sure to think locally. No one wants electrical repair services that take an hour to get there, which is why they look for an option that's nearby. This means that businesses that provide services like these need to target the local areas and attract those who are in their vicinity. This approach to these principles is referred to as implementing local SEO, which narrows down a business's strategy to the specific area that they need to target. In doing so, they can get a better return on their efforts. By optimizing USA Electrical Repairs' online presence with the specific areas of service in mind, we were able to better focus their efforts and reach a more useful audience.
---
Results
As a result of our efforts, USA Electrical Repairs has seen a higher number of calls and service requests for people in need of their services in the targeted neighborhoods. This allowed more of the marketing efforts to see a useful return on investment. Now, the team at USA Electrical Repair is able to better serve their community by providing more specialized attention and reach the people who need them.
---