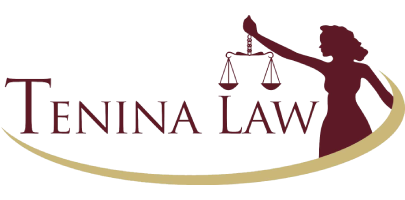 ---
About the Client
Tenina Law, Inc. is a well-established law firm that specializes in bankruptcies, personal injury, etc. In addition to offering legal services for various engagements, the law firm also provides a personal approach to law. With 20 years of experienced, Tenina Law gained over 1920 happy clients, 95% successful cases, and $76 million amount saved. A top-rated law firm, it has a team of lawyers who can represent clients in various ranges of issues, from estate planning to tax law to personal injury
---
The Problem
The law firm is committed to helping its clients obtain the best legal help they need to get back where they were before they sustained injuries. This client has a website with interesting content. But Tenina Law didn't focus on strategies that could boost its online presence. Before it contacted Website Depot in 2019, its online presence was insignificant. Even though it's a top-rated law firm, clients couldn't find them. It had updated its website and was looking to take its online presence to a new level. Unfortunately, it's in a saturated market for personal injury.
---
The Solution
Tenina law focused within the niche local area as a personal injury lawyer in Orange County and nearby cities. The goal of hiring Website Depot was to increase local lead volume. The team implemented an aggressive local SEO strategy. Initially, the team researched the local competitive market and find growth opportunities. Through thorough research, the team found remarkable strategies that could catapult the law firms' business. Although the team believed that SEO was enough to increase the law firm's online presence, Tenina Law also opted for Google Ads. Integrating local SEO and Google Ads campaigns made a huge difference to the site's traffic and conversions.
---
Results
Website Depot's team utilized different SEO tools to find effective keywords that can drive targeted visitors to be used on the site and for Google Ads. Being a law firm, Tenina Law should get more local visits to enhance its visitors count, WD team popularized its services through blog posts, business listing, and article promotion to build strong backlinks for the site. The results of search engine optimization and integration of the Google Ads campaign were all worth it considering an increase of 70% in inquiries and 80% conversions. Its local keyword rankings also increased by 60% while the bounce rate was down to 65%. Within one year, the site's traffic increased by 141% and an 95% increase in leads.
---