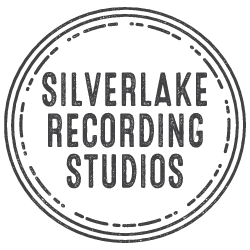 Client
Silverlake Recording Studios
---
About the Client
Silverlake Recording Studios is a Los Angeles recording studio for music and audio production, which provides producers of all professional backgrounds and expertise levels with a comfortable, convenient, and fully equipped facility. Thanks to their top-quality gear and their reasonable pricing plans, Silverlake Recording Studios is able to house countless productions, recordings, and sessions.
---
The Problem
As is the problem with a lot of local businesses, it can be hard to put yourself on the digital map without some bumps along the way, especially in a city such as Los Angeles where competition can be quite steep. Here in particular, there are countless offerings when it comes to audio production given the predominance of the music and entertainment industries. Additionally, the arrival of the pandemic led to significant changes in the way that these industries operated, which had to be taken into account. Because of this, it was necessary for Silverlake Recording Studio to build on their existing digital presence and improve upon their standing in the rankings of search engines. That's when Website Depot stepped in to help.
---
The Solution
The solution for these businesses will always be to invest time, effort, and resources into their local SEO, for that's how they are going to best be able to reach their intended market. By thoughtfully outlining the studio's services and optimizing their written content, we were able to better target carefully chosen keywords that were commonly used by those seeking for recording facilities. A structured local marketing strategy with an optimized website is always going to be key in developing a consistent approach to finding a local audience through search engines. It also helps to focus part of the content on users' experience in order to better emphasize the advantages of choosing your business once the target audience finds the website.
---
Results
As a result of Website Depot's efforts on Silverlake Recording Studios' online presence, they were able to better put their services on the digital map. Locally, they managed to reach a whole new subset of their audience merely by ranking higher on relevant searches and by targeting industry-specific keywords. They can now provide their services to many more independent and corporate audio and music producers by way of their website.
---