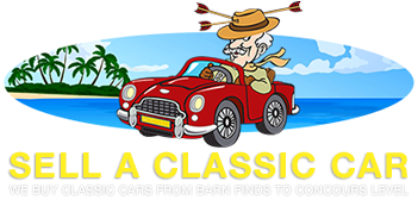 ---
About the Client
Sell a Classic Car is an online business intended to purchase classic vehicle models from owners, collectors, and other individuals who might not know how to sell these without an intermediate broker. The team at Sell a Classic Car provides an easy way for car owners to sell their old vehicles in a way that is fair, convenient, and informed.
---
The Problem
Targeting a niche market has its benefits and its difficulties. After all, you might cover a lot of untended ground, but it might also be hard to find your audience. And so, it will be key to know what it is that they want and what they are looking for. It's important to know  that the kind of people who own classic cars, and are interested in selling them, tend to be very knowledgeable about the subject matter. This makes sense, of course, since these vehicles require a lot of attention and upkeep, not to mention that the cost is only worth it for those who are interested in the hobby. 
---
The Solution
An important part of the intended solution for Sell a Classic Car involved creating written content to build a strong base for attracting potential sellers. Comprehensive content creation for all the intended vehicles, as well as a library of information about the field in general, could make the site an attractive database for parties interested in the classic car market. This surge of information incorporated into the website in conjunction with optimization would help attract a relevant audience to the website. Plenty of coverage in regards to the vehicles the business was interested in purchasing would help establish it as an effective hub for those who were looking to sell theirs.
---
Results
As a result of the efforts on the part of the Website Depot team, Sell a Classic Car was better able to find its intended audience of classic vehicle sellers. These people are looking for very specific niche markets, so by properly optimizing the overall website, it was made much more easily reachable by online users. There was an increase in visitors to the website, as well as in the leads generated by the individual model postings and specific calls to action. The Sell a Classic Car site is now a 
---