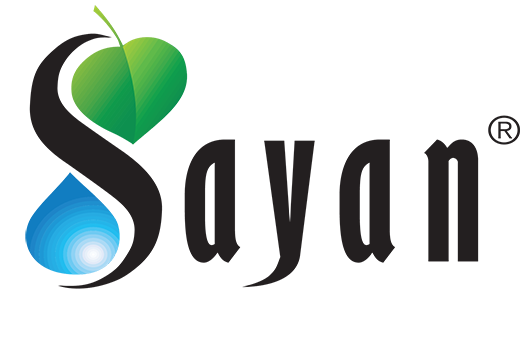 ---
About the Client
Sayan Chaga is a brand of medicinal products made with Siberian chaga mushroom; being tea their main output. They also sell raw chaga mushroom, extract and many other products derived from this particular mushroom, whose popularity is increasing due to its many natural benefits for the health.
---
The Problem
Sayan Chaga has a catalog of more than 20 products that needed to have a successful online presence to reach a worldwide audience and make a difference amongst the many other companies promoting similar products. Additionally to that, the client aimed to give a clear message about the properties of the Chaga mushroom and its many uses for health and beauty. On top of that, a major challenge was to overcome their sales on other platforms like Amazon and Ebay, where Sayan Chaga has a tremendous popularity.
In order to achieve all these tasks, the company needed an intuitive Content Manager with a friendly interface for blog posting. For this reason, WordPress was the CMS of choice for https://sayanchaga.com/.
---
The Solution
The website was built keeping the page speed in mind. With a quantity of products, photos and coding optimization were necessary to ensure fast and efficient navigation.
Considering the company's online sales needs, Website Depot built Sayan Chaga as a modern website using Woocommerce, WordPress' ecommerce platform. As it's a digital store, the website is secured with an SSL certificate. Thus, buyer's credit card numbers, logins and many other sensitive information are completely safe.
Additionally, it was important to carry out a monthly SEO strategy to enhance the company's online presence, reach their level of sales on Amazon and Ebay and surpass it.
---
Results
Sayanchaga.com is hands-down the most complete source of information about the chaga mushroom and its benefits, visited by hundreds of chaga enthusiasts and regular users every month. The combination of original, precise content, a potent monthly search engine optimization and paid advertising campaign has paired the website's sales with its Amazon and Ebay, complementing one another into a successful online marketing platform.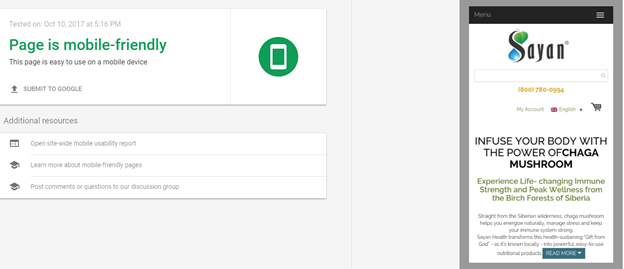 ---