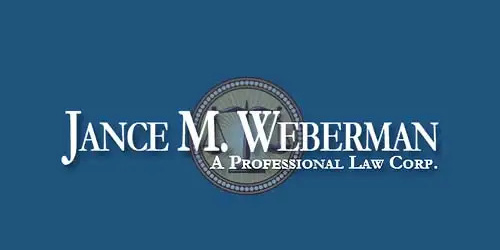 ---
About the Client
Jance Weberman Law is a Los Angeles-based law firm that focuses on handling cases of personal injury, criminal defense, sexual harassment, and medical malpractice, unlawful discharge, and other similar cases. Jance Weberman and his team are ready to lend their experience to take on any sort of injury and workplace abuse case.
---
The Problem
There are tens of thousands of lawyers in Los Angeles, which means that it's always going to be difficult to stand out. If people in the area are searching for a lawyer, what is the chance that they'll run into a specific given one? Well, one in tens of thousands. Even with decent marketing efforts and excellent services, it's going to be hard to handle those odds. That was the problem that the Jance Weberman law firm kept stumbling upon. When people are looking up injury lawyers in Los Angeles, they are going to be bombarded with hundreds of options, so how does any firm make sure that they are able to stand out in this landscape? That's when the law firm approached Website Depot.
---
The Solution
In order to help the firm stand out amidst this extensive legal landscape, it was going to be necessary to implement local search engine optimization measures, which are meant to focus marketing efforts and target the local markets. If your firm is located in Los Angeles, there's no point in it being marketed to people looking for lawyers in New York. On top of sharpening those local marketing efforts, it would be important to address the website design so that it would be attractive for visitors and generate leads. This called for a redesign of their overall digital presence, including their social media accounts. This hands-on approach was needed in order to make sure that the strategy was effective on all fronts.
---
Results
As a result of these efforts, the Jance Weberman website saw an increase, not just on visitors, but also on leads. Of course, a law firm isn't the kind of service that is immediately hired upon stumbling upon it. Once the lead is generated, it's no longer the marketing's job but the firm's to turn the leads into clients. However, the more leads the firm receives, the more likely it is that they'll turn those into paying customers, and the marketing efforts indeed translated into more leads. In this regard, the strategies implemented have successfully helped Jance Weberman Law in their practice
---