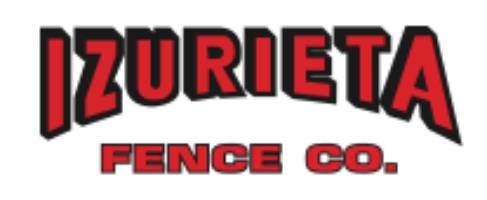 Client
Izurieta Fence Co.
---
About the Client
Izurieta Fence Co. is a Los Angeles-based construction company specializing in different kinds of fencing and gates, both commercially and industrially. Through a wide variety of options, materials, installation methods, and uses, they are able to provide the area with reliable and affordable fencing options for businesses and residences.
---
The Problem
Construction services are fairly common in such an industrious city as Los Angeles, which means that it will undoubtedly be hard to stand out amidst the general industry landscape. Because of this, the Izurieta Fence Co. was in need of a comprehensive approach to their marketing strategy. They needed to get themselves out there in a way that was productive and relevant to their specific line of work and counting on useful results. This can be hard with such a specific industry that calls for a very decided customer base. It was in this position that they reached out to the team at Website Depot to help take their digital marketing strategy to the next level.
---
The Solution
When it comes to construction, you are dealing with an industry that doesn't exactly attract new customers because they are on a whim. Very few people are going to suddenly want a fence because they saw advertising for it. Most prospective clients will most likely already be looking to get a fence, so they will be actively searching for a construction service. In cases such as these, the implementation of local search engine optimization will be incredibly important. After all, it's going to be the local community where these kinds of businesses will find their intended and, most importantly, regular clientele. It would be necessary, then, to properly optimize Izurieta Fence Co.'s online presence to be friendly to local searches
---
Results
As a result of Website Depot's search engine optimization, the website for Izurieta Fence Co. was able to be more easily found by potential clients. This is always going to be the first step, since it involves tapping the audience that is already looking for businesses such as theirs. The increase in visitors to the website generated more leads for the company, and, in turn, increased the number of customers that regularly reached out to them for their fencing construction needs.
---