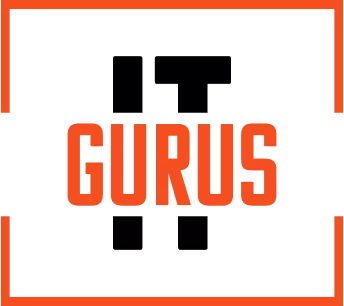 ---
About the Client
IT Gurus is a Los Angeles-based service for outsourced IT support, which aims to provide companies and businesses with technological and systems services, as well. Their staff allows small businesses and specialty companies to rely on expert IT professionals without having to cover the full costs of in-house IT operations. On top of this, they additionally help them establish reliable systems, backup mechanisms, and similar digital facilities to elevate and assist their day-to-day business.
---
The Problem
IT Gurus had a strong digital presence, but there was still an issue with their performance on search engine searches. When people search for any sort of IT support online, they are usually bombarded with AI-generated clickbait content designed to attract people looking for help with technology. So, special measures would be necessary in order to help their website climb up the rankings above all the generic support articles and actually reach those who are in need of these services. The existing website was in need of optimization. That is when the Website Depot team was asked to step in.
---
The Solution
The IT Gurus website needed to be properly optimized in order to specifically target the relevant keywords in order to more easily reach those who are looking for their specific kind of services. It was necessary to reinvent their approach with an organized strategy that narrowed their focus and managed to reach the intended audience. A proper restructuring of their website using the relevant keywords was in order, allowing for their services to rise above the generic results that crowded the related search engine queries. This, along with the creation of original written content for the website, allowed the Website Depot team to focus the overall efforts and polish their approach to digital marketing.
---
Results
In accordance with our intentions, the IT Gurus website was able to rise among the rankings for IT-related searches in a way that wasn't sabotaged by the countless articles and AI-generated clickbait links that are so predominant in these online circles. More interested parties were able to reach out to IT Gurus for their services when it came to both, their individual and their regular offerings. There was a direct positive impact on their lead generation thanks to the changes in their overall digital marketing strategy.
---