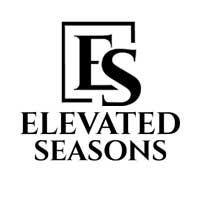 ---
About the Client
Elevated Seasons offers outdoor lighting and landscape services. It's a leading provider of landscape lighting design and synthetic lawn installation. It focuses on custom designs so each design is tailored to the business and home. The company's main goal is to bring value and exceptional designs to its clients. Elevated Seasons doesn't just offer lighting services but also outdoor audio installation. It's also the go-to landscaping company to design and install a sprinkler system. It uses advanced technology to help clients save water and money. 
---
The Problem
This client is in a highly-specialized industry. Hence, when it came to Website Depot in 2021, it expected the agency to grasp the company's market and understand how to attract its audience. It had goals to build site authority and boost its leads. The company also wanted its site to boost its organic sessions and keyword ranking. When the company's marketing team contacted WD, they were desperate to improve their site's lead generation. They wanted a campaign to help their potential customers find their highly specialized services and products. During a consultation with WD's experts, the company wanted to improve its brand awareness, lower Google Adwords spending while boosting marketing ROIs.
---
The Solution
Elevated Seasons operates in a highly competitive market. Hence, the marketing campaign must be unique to easily trump its competitors. Website Depot's strategists conducted a deep dive into its website and performed thorough keyword research to find industry terms that potential clients would utilize in search engines. In addition to discovering highly targeted keywords, the team also crafted effective social media marketing to reach out to local customers on major social media sites. The team also designed ads that aimed to target only customers that want to hire a landscape and light design company on the spot.
---
Results
The SEO team of Website Depot organized content for customers and search crawlers. As a result, organic search has become the latest source of traffic for Elevated Seasons. The gains in SEO boosted the company's businesses as a whole. As it targeted high-potential keywords, the content created from the website aligned with search behavior. The company also noticed a 67% increase on page 1 ranked organic keywords. Its new organic sessions also increased by 60% in two months of implementing the SEO campaign. The company's Google ad spending also decreased while it has received high lead generation. Its social media profiles also increased engagements. Overall, the campaign drove more relevant and quality traffic to Elevated Seasons' website. 
---