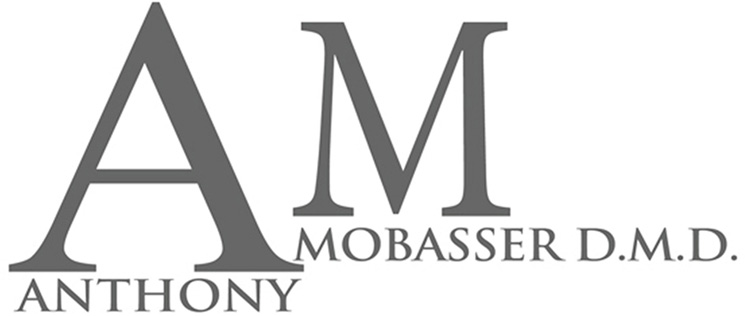 ---
About the Client
Dr. Anthony Mobasser, well-known as the "Celebrity Dentist" in Hollywood and surrounding areas, hired Website Depot services to build a web platform and digital marketing strategy. Dr. Mobasser has been working with Website Depot since 2013, and has entrusted the company with the development of his website www.celebritydentist.com, along with a focused and effective marketing strategy that includes monthly blogs, social media posts and many other on demand ala carte services.
Dr. Anthony Mobasser is a world-renowned cosmetic dentist. His dental practice has been around for more than 30 years. But he focused on keeping his practice as private and personalized as possible. Even though his practice experienced growth, Dr. Mobasser's website needed to increase organic relevance. When the site launched, it had no referring links and no authority. It also had no online presence. It struggled to compete with other cosmetic dentists in Los Angeles because other dentists have already implemented their own SEO campaigns. Today, though, it's ranking on the first page for various cosmetic dentistry-related keywords. 
---
The Problem
Additionally to the need of a major upgrade in his digital platform, Dr. Mobasser was dealing with a harder situation. Before working with Website Depot, his old site received a penalization by Google that pulled his rankings down. Such penalizations are pretty harsh and making a website rank again is quite challenging.
As a Premier Google Partner Agency, Website Depot could remove Mobasser's penalization and then focus on performing the major upgrade and subsequent SEO strategy that the website needed to reach wider audiences not only in the area but worldwide.
Dr. Mobasser reached out to Website Depot to help him create an SEO strategy that would increase his practice's organic relevance, local search, and awareness. He wanted to leverage local SEO to make sure his site rank higher for highly targeted keywords related to cosmetic dentistry. He also wanted his site to appear on the first page of SERPs and convert visitors to patients. When Website Depot's team analyzed his website, though, it wasn't fully optimized. It also lacked referring links. Even though Dr. Mobasser is a world-renowned celebrity dentist in LA, he wasn't seen that way online. 
---
The Solution
The platform of choice to develop Dr. Mobasser website www.celebritydentist.com is WordPress, specifically, our custom version known as Shuttle. With Shuttle, we have engineered a custom framework that optimizes site speed and responsiveness, which are two critical factors for Google indexing based on new algorithm updates, and it is also optimized for brand customization.
The site was also built specifically for SEO, meaning that the code beneath the site was calibrated specifically for efficient indexing and search visibility around business related keywords. Recently the site, www.celebritydentist.com got a facelift with a more appealing design, new images, additional information about Dr. Mobasser's accreditations and a video section.
We have a highly collaborative relationship with the client, and their team's feedback is a valuable tool for Website Depot to refine goals, target and reporting on a continual basis.
Website Depot's specialists started off by analyzing Dr. Mobasser's website to find out if there were issues with the visuals, content, etc. These factors could hamper the site's performance. As WD's team analyzed the site, they fixed the site's page loading time and ensured that every visitor will have a smooth experience. All images were minified and optimized to speed up the site. Furthermore, the team researched high search volume keywords that are proven to convert. The team injected those keywords into landing pages, thereby, boosting bankability. Website Depot also started blogger outreach to gain incoming links. The outreach team targets sites with DA scores between 40 and 80 while leveraging partnerships to gain links from companies with more authority.
---
Results
After solving the penalization and web design upgrade, the main SEO objective for Dr. Mobasser was first page positions for his site for most of their keywords on all major search engines within 3-9 months of project initiation. Less competitive keywords provided results in 60 days or less. The most competitive keywords took a little longer, but positioning was still achieved. For quicker results, our strategy included professional grade paid search campaigns.
Thanks to our monthly efforts, the 'Celebrity dentist' not only recovered his online presence but greatly increased it. He receives clients not only in the Hollywood area but all around the world as well as celebrities like Tyler Perry and Shemar Moore. His professional and marketing efforts has made Dr. Mobasser listed among "Southern California's Top Dentists" for three years in a row by Los Angeles Magazine.
The SEO initiatives paid off. Dr. Mobasser's website outranked competitors. Within 6 months of implementing SEO strategies, the site's organic traffic increased by 89%. Its organic page views grew by 95%. The implemented changes in the website marked a 60% increase in organic sessions. With SEO efforts, 63% of keywords ranked in the top 10. The SEO campaign implemented by WD's team was also successful to score a spot in the featured snippet for queries related to celebrity dentists and cosmetic dentistry. Every time a user searches for cosmetic dentistry in Los Angeles, Dr. Mobasser's website appears in the top 10 results.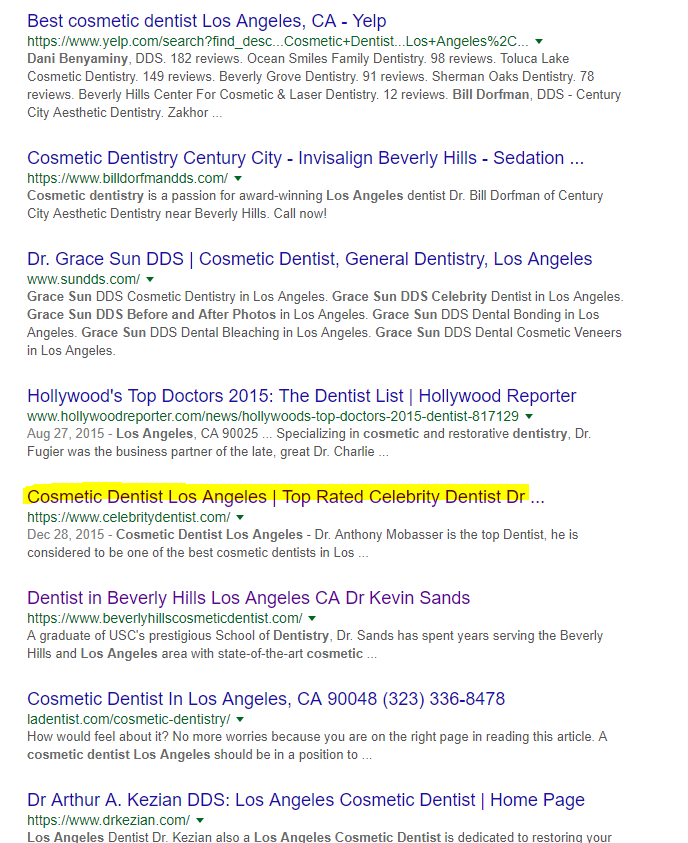 ---