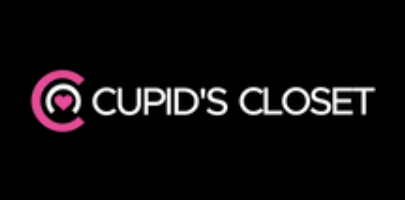 ---
About the Client
Voted as the best adult store by the Los Angeles magazine, Cupids Closet is a sexual health and wellness brand. It's a luxury brand that started in 2013. The company prides itself in creating a beautiful, comfortable, safe environment where people can feel empowered. Each member of the team is certified in sexual education. Thus, it's guaranteed that customers can receive outstanding knowledge, customer service, and education for the community. It's no wonder it has received 5 stars with more than 200 reviews in its first location. For many of its customers, the physical store doesn't feel like they are going to a sex shop. Instead, the shop encouraged them to linger more. Thanks to its bright store with an aesthetic similar to an Apple store.
---
The Problem
Unfortunately, the company struggled to win the approval of Google and other search engines. Before the company came to Website Depot in 2020, its online presence was non-existent. Typing in the keywords "clitoral vibrators" or "sex shop in Los Angeles" users wouldn't be able to find Cupids Closet on top of the search results page. Even though the company has been in business since 2013, it struggled to scale its sales revenue online. Thus, in 2020, the company reached out to Website Depot to carry out a full-scale digital marketing campaign. And part of the service included optimizing the site for the search engines.
---
The Solution
Website Depot audited the site first before starting the digital marketing campaign. An audit was necessary to ensure that when traffic would overflow, the site would be ready for it. Cupids Closet's marketing manager was concerned that the current strategy wasn't working as the company wasn't seeing its full potential. Although the site has implemented SEO, the keywords used weren't relevant or they could not bring in a lot of traffic and conversions. Thus, the WD team tightened the campaign and use keywords that were relevant to the value proposition of the company and tied each conversation to a keyword phrase.
---
Results
Within just 3 months of launching a full-scale digital marketing campaign, Cupids Closet's eCommerce site was able to bring its close lead down by 300% and the team nailed down the best personas and added in converting customers it wanted, the site has increased its conversion rates to 76%. The dramatic increase in lead volume is the result of WD's efficient marketing campaign. The eCommerce site now is bringing in way more business than it did before hiring WD.
---