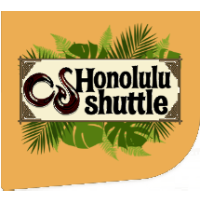 ---
About the Client
CS Honolulu Shuttle is a popular private shuttle service that takes tourists from the airport and shows them around Hawaii. In addition to its shuttle service, the company has Island Tour packages that allow tourists to experience the most thrilling adventures that they can only get when visiting Honolulu Hawaii. Every shuttle is modern and equipped with technology that guarantees the trip to the island to be unforgettable. Its number 1 priority is to fully satisfy its customers by delivering what it has promised during booking.
---
The Problem
The client offers exemplary airport shuttle services to local and international tourists. It is an established company but its online presence was not as impressive as its shuttle services. Despite having a working website that can accept bookings, the client can't amass enough online traffic to meet its goal of boosting its bookings and revenue. Although the client has an online presence, it lacked a digital marketing strategy. It had no team to manage it. Moreover, its website is not fully optimized for SEO. It was also not user-friendly.
---
The Solution
CS Honolulu Shuttle's representative reached out to Website Depot. The team immediately conducted a free technical SEO audit. Upon completion, WD provided a comprehensive report, including recommendations on how to resolve the issues found. The team assessed the market to create a tailored strategy. After the approval of the client, the team immediately contacted an in-depth technical SEO audit and prioritized site-wide and on-page SEO. Optimizing the site for SEO was the number 1 priority. It would get the site the traffic that it needs through search engines. Then, the team started a Google Ads campaign to meet the other business objectives of the client. The team believed that by implementing SEO along with Google Adwords, the client's main business goals will be met immediately.
---
Results
True enough, CS Honolulu has achieved incredible results. It has significantly increased its revenue in just a few months of working with WD. In the first year, the company realized a 75% increase in organic traffic, which translated to more than 637,000 unique organic visitors. Every day, it receives more than 100 bookings through its online channel. Even after getting the results, the client has continued to hire the WD team to implement other strategies to double or triple the results. As a result of continued partnership, the client has made a substantial online success. The company is on the first page of Google for several related key terms.
---