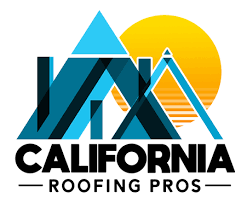 Client
California Roofing Pros
---
About the Client
California Roofing Pros has been offering solutions to roof issues. It provides roof repair, installation, and roofing contracting services. The company is properly licensed and insured and offers only top-notch roofing services. When working on its clients' roofs, it makes sure that it only utilizes the highest quality materials in the industry. In that case, it sticks with the most established brands, like Energy Star and Owens Corning. Even though Southern California residents have plenty of options for roofing contractors, they choose California Roofing Pros for its reputation.
---
The Problem
Despite the high-quality work provided by California Roofing Pros, it had a low market share online. It already had a website before it reached out to Website Depot. But its website was not designed to capture the online market and corner it for more important key terms. In 2019, its owner reached out to WD to assist its website in increasing traffic, brand exposure, and revenue. Even though it's a strong brand in southern California, it failed to reach out to capture its target market online. The owner wants to boost the site's organic traffic in the first year and increase conversions.
---
The Solution
The client understands what SEO means to its business and how its business can take advantage of Adwords. WD's team submitted a proposal on how to improve the California Roofing Pros website's organic traffic and conversions. The strategies suggested include on-page SEO and local SEO. WD's team also integrated the power of Google ads to further improve its conversions and traffic. Before submitting the proposal, the team conducted technical audits to find issues and better understand how and why the site wasn't getting enough traffic and conversions. After a thorough investigation, the WD team came up with serious strategies that would catapult California Roofing Pros' business online.
---
Results
The strategies used would include on-page SEO initiates, such as optimizing the metadata and updating content to ensure that they have the latest information. The team also started a PPC campaign to reach the company's customers immediately. This is a well-rounded strategy that aims to drive traffic and enhance the company's online presence. After just a few months of working and optimizing its site, the site saw a 53% increase in its organic traffic and a 75% boost in conversions. With continued SEO stagey and Adwords campaign, the company was able to grow traffic by more than 1000% in one year. California Roofing Pros now has more than 20 key first-page keyword rankings.
---