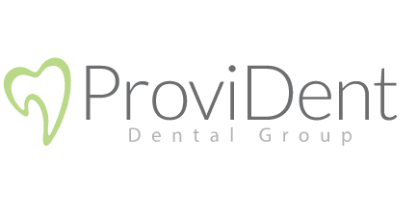 ---
About the Client
ProviDent Dental Group specializes in cosmetic surgery, veneers, and porcelain. It has a team of world-class dentists whose top priority is to improve the smile of their patients. The highly-skilled team provides gentle personalized care to every patient that comes to the office. It uses the latest technology. The Burbank office offers a worry-free experience. The staff takes the time to listen to the patients' needs and provide them with the best dental solution that they deserve. Led by Dr. Ani Toomanian, ProviDent Dental Group emphasizes excellence.
---
The Problem
However, the online world didn't know that such dental services exist. No one knew about ProviDent when one would search for its name on Google. When typing dentist on Google search, the dental group was nowhere on the top search results. It was also not on the second or third pages. Even though it's the leader in providing excellent cosmetic dental services in Burbank, it struggled to have an online presence. They were seen as an authority but its website wasn't viewed that way by Google. Thanks to the lack of SEO strategy, the dental group couldn't attract potential clients online.
---
The Solution
The first thing that Website Depot's team did was to target keywords that could move the site in the right direction. The team closed the gap between the existing and missing keywords. The client's backlink profile was extremely limited, resulting in its domain rating of 1. For this client, it opted for WD's local SEO offers. It's an ideal service for local businesses in a huge city, like Burbank. The plan included an in-depth onsite report to create metadata recommendations that align with keyword research. The team also conducted site audits to check for errors, duplicate content, page indexing, robots, etc. WD also implemented form tracking scripts to monitor each call and lead.
---
Results
SEO is designed to be a long-term solution. However, the local SEO implemented in this campaign revealed that the dental group experienced impressive growth in a short time. Within 5 months, the site's organic website lists increased from a mere 100 to more than 5,000 per month. The search term Burbank dentist jumped from the last spot to the second page. The client's domain rating also saw massive gains. In less than a year, the team was able to obtain more than 100 links for the client, thereby, increasing its referring domains, organic traffic, and ultimately, a 100% increase in revenue.
---