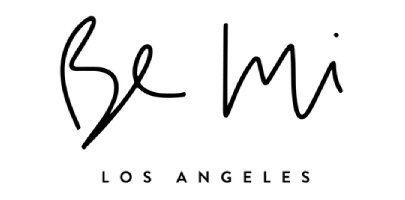 ---
About the Client
Be Mi is an urban streetwear brand for kids. Handmade using premium quality materials, Be Mi clothes are treated with hand-produced wash and dyed with extra softeners. It offers a Los Angeles streetwear feel. The kids' clothes are super-soft and kid-approved for easy styles. It's unique because the clothes are designed, developed, and manufactured in LA. With that in mind, customers can expect higher quality products for kids. All clothes are pre-shrunk and buttery-soft. Although it focuses on kids' clothing, Be Mi also offers a collection for adults.
---
The Problem
The company had no online presence when it contacted Website Depot in 2021. It struggled to generate sales offline as well. The owner wanted WD to make an online eCommerce website using Shopify tools. To help with the site traffic and sales, the company opted for digital marketing. WB team also assisted the company in setting up an engaging Facebook Page that it could use to promote its products. As WD put together an eCommerce strategy, the company increased traffic and converted it into sales.
---
The Solution
Website Depot team put a plan in place to boost the relevancy of Be Mi's Shopify store through onsite optimization and digital marketing campaigns for its kids' and adults' clothes. The team also worked on boosting its domain authority by building a robust backlink profile and started social promotion for social signals. As part of WD's Shopify Web Design service, the team built the site optimized for search engines and customers to help Be Mi grow its business online. The biggest challenge was to promote the site to its targeted audience.
---
Results
WD's digital marketing team had integrated SEO into Be Mi's Shopify eCommerce site while still in development to ensure that it will be visible to the search engines and potential clients. For over one month, Be Mi is seeing significant sales from the digital marketing campaigns implemented and search traffic. The team built landing pages and backlinks to keep the site clear and concise for better Google indexing from here on out. As the team developed a content marketing plan, tracking tools were integrated to allow a real-time baseline of the impact of future marketing efforts. The feedback lets the team understand the marketing campaigns that are working. With digital marketing campaigns and social media promotion, Be Mi was able to scale its online growth and capture more target users.
---