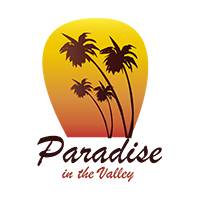 Client
A Paradise in the Valley
---
About the Client
Paradise in the Valley is a senior living facility based in the San Fernando Valley offering state of the art services for senior citizens in the area who need a place to live where they are properly taken care of with the necessary attention and respect for their dignity. For years, Paradise in the Valley has been providing optimal senior living services for the Los Angeles and San Fernando Valley area, becoming a key part of the community and helping seniors live a more fulfilling life.
---
The Problem
Senior facilities have a very specific challenge when it comes to finding an audience, and that is the usually fixed amount of demand. Unlike other industries, you can't really create new customers through marketing when it comes to senior facilities. Instead, you need to find the audience that is already there but is not currently being reached for one reason or another. The good news, though, is that senior living facilities are not being sought by passive audiences. Instead, people who need these services tend to be actively looking for them, which means that it's only a matter of getting your business within their view. That's what Website Depot set out to do.
---
The Solution
The first thing to do when it came to developing a local marketing strategy was implementing some local search engine optimization techniques in their existing website. This was important, since the local community will be the pool from which prospective clients will come. Therefore, the site's focus needed to be on attracting local queries for any kind of senior living facility. This required a variety of efforts involving original content creation for the website and the implementation of certain specific keywords. The simultaneous use of all these efforts will come together to create a productive marketing strategy that can deliver the right results.
---
Results
With the content creation and the targeted keywords coming together, the Website Depot team was able to revitalize the Paradise in the Valley website in order to better attract their intended audience. The use of locally-targeted keywords that properly captured the queries made for senior living facilities allowed the website to be found more easily. Following these efforts, the reach of the website grew, leading to higher lead generation for the senior living facility.
---