Have you been looking for a cannabis marketing agency that actually knows the special needs of a cannabis business? Do you want to work with an agency that has years of experience in marketing? That's what we provide at Website Depot. We've worked with dispensaries, cannabusinesses, and others in the industry to grow their online presence, brand, and ultimately, their bottom line.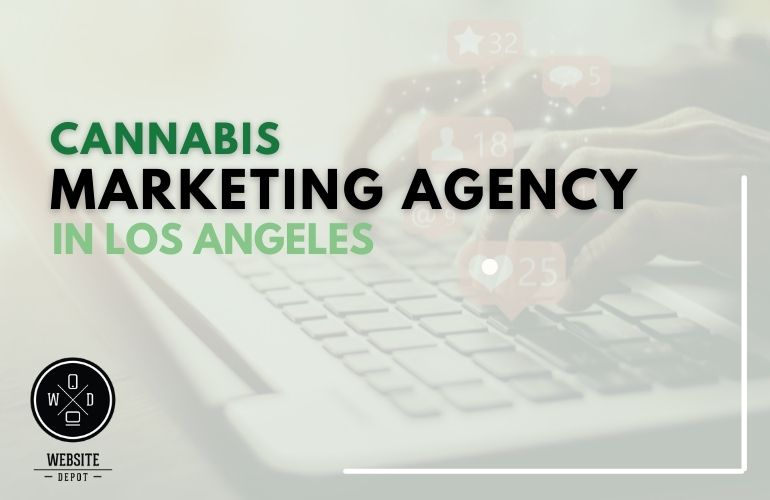 No matter where your cannabis company is or what products you sell, the odds are very good that we have experience in helping companies just like yours to go to the next level. As a full-service digital marketing agency with a plethora of experience in the cannabis industry, we can provide you with marketing that is specifically designed for your company's needs. 
Full-Service Cannabis Marketing Agency For the 420 Industry
We can help you to reach your goals. Over the years, we've helped so many companies just like yours to rank higher online for the keywords that matter, to have a great website that stands out from the rest, and engaging social media strategy, a plan for PPC management that puts you ahead of the pack, and even professional video and content marketing. We can help your business in a variety of ways. 
We understand that not every cannabusiness is the same. So, we work with our clients to make sure that we're providing the right solutions for them. Some of our clients want us to do everything on our own, which is perfectly fine. Additionally, many of our clients want to be involved in every decision every step of the way, which is wonderful, too. We see it as one more way that we can provide personalized services for our clients. 
Cannabis Web Design and Development
One of the best ways to drive the growth of your cannabis business is with a top-quality website. We've designed sites for our cannabis clients that are properly designed and structured. Each site we create is responsive, meaning that they open and operate completely on any kind of device. This is important for your customers, a majority of which search online, but also for Google. Google sees this as one of the most important ranking factors, so it's one more way to make sure that your cannabusiness climbs the rankings.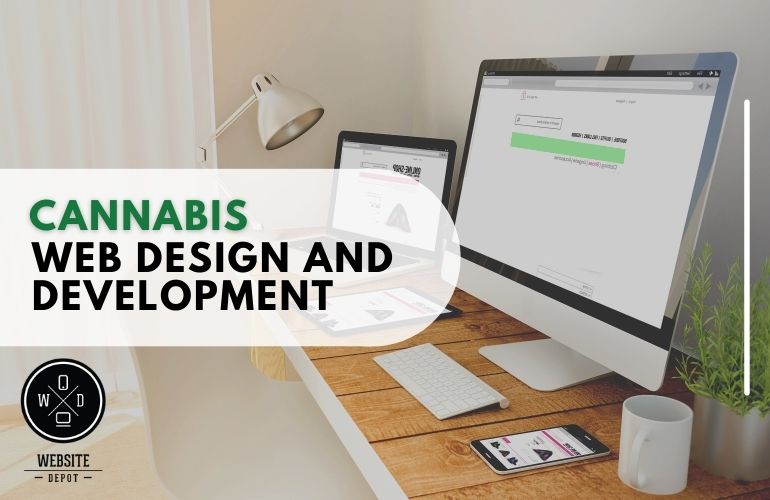 It is, however, not the only way we do so. When we design your site, we make certain to handle all of the on-page and off-page optimization as well as the technical SEO. That makes it ironclad that your business will rank for the keywords that you want to rank for. Once we finish the site, it's yours. We'll make sure that you can update it whenever and however you'd like. However, we don't abandon it or you – we're always around to provide maintenance as well. That way, as your business grows so too will your website. 
Cannabis and Marijuana SEO Services
We design a comprehensive and personalized SEO strategy for all of our cannabis clients. First, we do a thorough audit of your SEO. We see what's working and what isn't. From there, we audit your competition, seeing what's working for them, and then finding where there's a "gap" from which your strategy can begin to take them down. After that, our SEO experts dig deep into keyword research, finding the absolute best keywords for your cannabusiness. 
Only then, after all of that work, do we present you with our SEO strategy. We implement it as soon as possible so that it can work as soon as possible. True, lasting SEO success doesn't come overnight. It takes a few months, in fact. But, during that time, we keep you up to date on progress, showing you where and how the growth is occurring. By that same token, we follow the strategy's analytics, so that it can be improved at all times. We monitor your strategy going forward so that we can scale it to grow as your business does. 
PPC for Marijuana Dispensaries & Cannabis Companies
PPC, pay-per-click advertising, can be a powerful tool to help grow your cannabusiness. However, it's just that: a tool. It has to be wielded properly. Otherwise, you could be wasting money and time, dumping cash into unsuccessful ads and strategies that can't possibly work. That's where we come in. We've managed many PPC campaigns for cannabusinesses like yours, so we know what strategies work best. 
That said, we always make sure that any strategy we pursue is tailored specifically for your business. So, your brand will always be represented in any PPC campaign. We'll help your web traffic to speak on budget while also increasing your brand's awareness to the potential customers that matter most to you. 
Social Media Management for Cannabis Businesses
Cannabis social media marketing is harder than you might initially think. As of this writing, many of the platforms make it extremely difficult to market your cannabis products. That's not to say that it's impossible, by any means. However, it does have to be managed properly. That's where we come in. For years, we've crafted working social media campaigns for our cannabis clients which she helped them to connect to more of their potential customers. 
We always stay on top of the rules as they change so that we're giving you the best social media management strategy possible. Always on brand, our social media marketing targets the platforms as well as the people that you want precisely targeted. 
Cannabis Video Marketing 
When it comes to cannabis content creation, seeing really is believing. Blogs and landing pages play a part, but video marketing is a crucial component of cannabis marketing. Here at Website Depot, we have an experienced, professional in-house video marketing team that can make engaging, fun, and on-brand videos for your cannabusiness. 
These videos can help in a variety of ways. They can boost your SEO, your social media, and so much more. Moreover, they can connect people to your cannabusiness in a way that no other form of marketing can.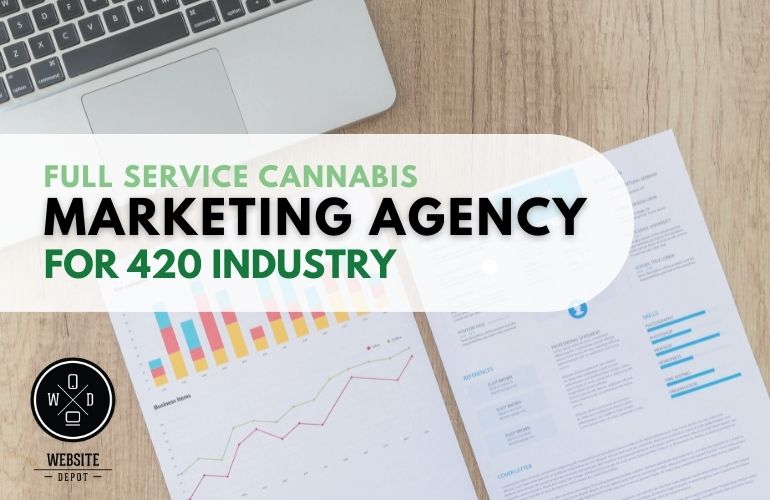 Looking for Cannabis Marketing Agencies in Los Angeles? Contact Us!
At Website Depot, we've been helping businesses to grow for more than ten years now. In that time, we've seen cannabusinesses go from being a pipe dream to a wonderful reality. Since the very beginning, we've assisted cannabusinesses to grow their business how they want. Now, we can put that experience to work for you. 
If you're looking for a partner cannabis marketing agency and are ready to take your business to the next level, you can message us through our site or call us at (888) 477-9540.
Currently, we're offering a free 30-minute strategy session. There, we'll sit down with you, go over your goals, what you're doing, and then lay out how we would help you.