Best Paid Traffic Sources for Online Marketing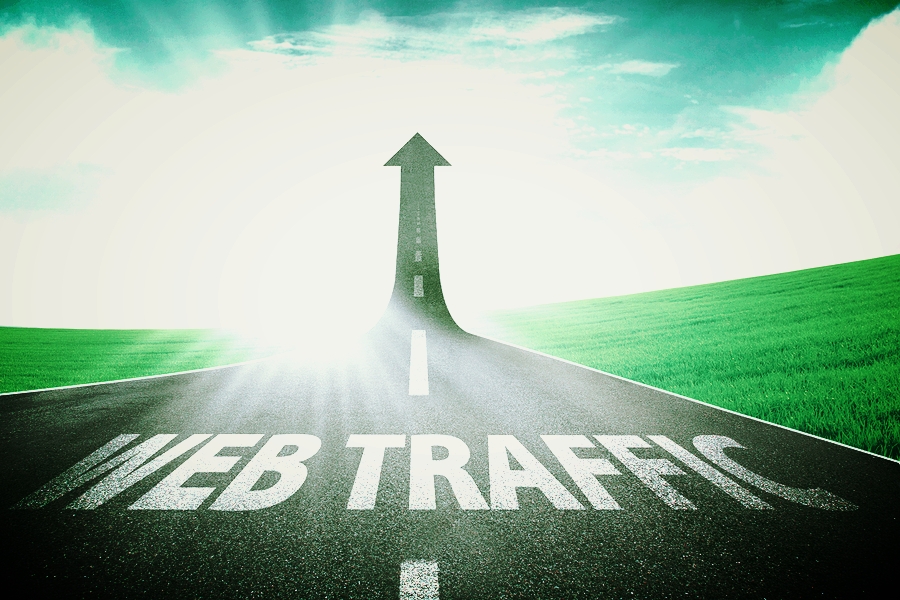 Traffic sources give a description of how people visit specific online sites. And the best paid Traffic sources can be direct traffic which shows people who directly visited and entered the site, referral traffic which shows people who visited particular links but ended up on a different online site, and search engine traffic which represents people who try to find search engines by clicking on some links.
Selecting traffic sources is not an easy task. It requires a careful evaluation of one's marketing needs, combined with a focus on the target market. No traffic source can be preferred by everyone. What works for someone may not work for another person.

Here are some of the best-paid traffic sources for e-commerce marketing:
Google Ad words
A Google Ad word is among the most convenient best-paid traffic sources for use as a search tool and an advertising platform. It gives the marketer the opportunity to target potential consumers by focusing on what they search online. By this, the consumer's intention is almost known by the e-commerce marketer.
Google accounts for the majority of the consumers involved in online search options. It has a big online market share. With Google Ad words, one has numerous ways to carry out search market optimization. The traffic source is very expensive, highly competitive, and guided by strict rules which may lead to account suspension if not properly adhered to.
Youtube
Youtube is arguably the world's second biggest search engine. It is among the best-paid traffic sources which offer enough traffic at a cheaper cost compared to the others. Youtube enables the playing and searching of video contents online. In most cases, marketers who use Youtube have video content to pass across or display.
The challenge is that most visitors to the Youtube page may not watch a whole video content to the last bit. This traffic source requires catchy beginning of video contents, precise introductions and calls to action to the target audience throughout the video content.
Bing Ads
Bing Ads offers simple and well-organized strategies of marketing online. Through bid modifiers, the traffic source manager is able to control the flow of traffic especially on personal devices such as mobile phones. Bing Ads is also compatible with the Yahoo Ad, thus allowing the transfer of Yahoo Ad market content into the Bing Ads. Bing Ads also makes traffic available in personal devices such as phones.
Bing Ads has high-quality traffic which is cheaper compared to Google Ad words. It is not strict like Google, and may, therefore, accept almost any form of a marketing campaign. The user interface requires constant updating to remain relevant.
Facebook Ads
Facebook is a social media paid traffic source. With more than one billion users, one can easily reach the target audience with any online marketing campaign. The use of facebook Ads involves creating a facebook page, establishing communication with the online audience, and ensuring constant engagement of the audience. The ad is normally linked to the facebook page or a registered website. With facebook ads one can specify the gender and age of the target consumers, as well as customizing the traffic according to the existing customers. It gives the potential for campaign scaling as well as the demographic selection of the target audience. It is, however, competitive, with higher costs like the Google Ad words. Ads have a time frame within which they last.
Twitter Ads
Twitter is more flexible, giving room for both small scale and large scale promotions. The traffic can be linked to a specific keyword, followers or interests. It gives room for the promotion of a variety of content such as tweets, business information, and the twitter account. The effectiveness of the twitter ad can be measured. The remarketing feature enables the marketers to re-engage consumers who visited the twitter page and offer discounts or friendly offers. Twitter Ads can allow optimization of content. Twitter Ads are, however, quite expensive.
LinkedIn
The LinkedIn Ad offers different types of advertising such as mailing, displaying and updates from sponsors. Ads can be customized according to job specifications, age, gender, and company profile. LinkedIn ads are quite cheap, although still depend on the type of add selected.
Other traffic sources include Reddit, Stumbleupon, Baidu, 7 search, and Yandex. While evaluating the best-paid traffic sources, one should consider the cost to be incurred and the ability of the source to reach the target audience effectively. There is no limit to the number of sources to be used as long as traffic is driven to the intended landing page for consumers to have access.