Best Lawyer SEO Practices For Your Law Firm to Keep in Mind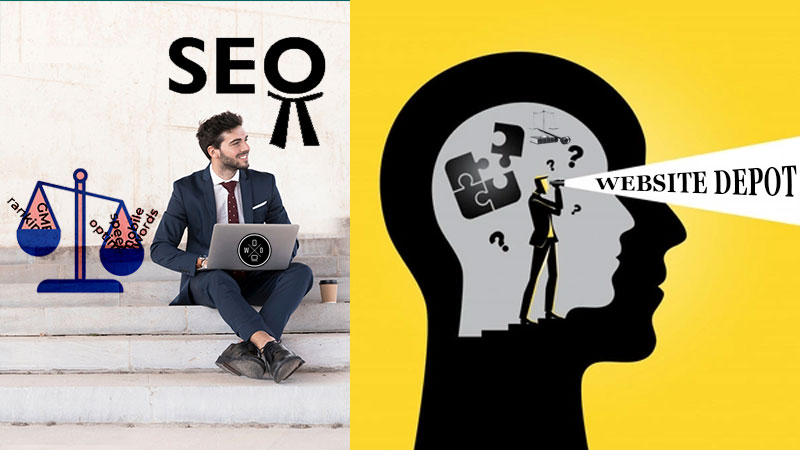 Like any other business, law firms need to advertise their services in order to find an audience. That is why we at Website Depot have gathered some of the best lawyer SEO practices to keep in mind when advertising your law firm.
Help Your Firm Stand Out Among the Rest
So, unless you live in a small town with half a dozen attorneys, there are probably countless law firms in your area that are competing with you for your prospective clients' interest. Because of this, it's important to learn how to properly stand out among others. Implementing SEO in your law firm's approach will help with exactly this issue, allowing firms to put yourselves out there in a way that emphasizes your experience, your approach, your focus, and other qualities that separate you from your peers. The particular personalized approach of search engine optimization allows us to take a closer look at what makes each law firm unique and to use those same attributes in order to help it stand out among those looking for law services. This is what law firm marketing is really for.
Establish a Connection With Your Intended Audience
Making yourself stand out will be a good start, but the overall success of your overall marketing approach will ultimately be determined by whether or not you'll be connecting with your intended audience. This is particularly important because, when hiring an attorney, you are hiring them for their person as much as their services. Most people won't care about the personality of their electrician or their gardener, but they do care about the personality of their attorney. Law is a field that relies on the particular personality and attitude of the person who's practicing it. By implementing a personalized approach to your SEO marketing for lawyers, you can let your professional identity be more evident and potentially connect with prospective clients.
Smartly Allocate Your Marketing Resources
Putting up billboards has always been a smart marketing strategy, but unless you are a Fortune 500 company, you probably won't be able to put one up on every block and highway. That would be very expensive and not very smart. You have set some goals that you want to achieve with your marketing by way of the resources that you have access to, so how can you make the most of them? SEO marketing for law firms is there for just that: to allow them to use their limited resources to market to those interested in their particular services. You are not putting up a billboard on every street, but you are placing your ads right on the path of those who might need to learn about you.
Best Lawyer SEO Strategies
Here at Website Depot, we are well aware of just how important it is for law firms to make the most out of their marketing resources. After all, you're merely investing this money into growing your own firm. That is why our focus on search engine optimization is intent on delivering the results that you're looking for. For more information about our SEO services, as well as our general digital marketing packages, you can reach out to us through the contact form on our website or by giving us a call at (888) 477-9540. An efficient marketing strategy is well within your reach.