Benefits of Hiring a Digital Marketing Agency in Los Angeles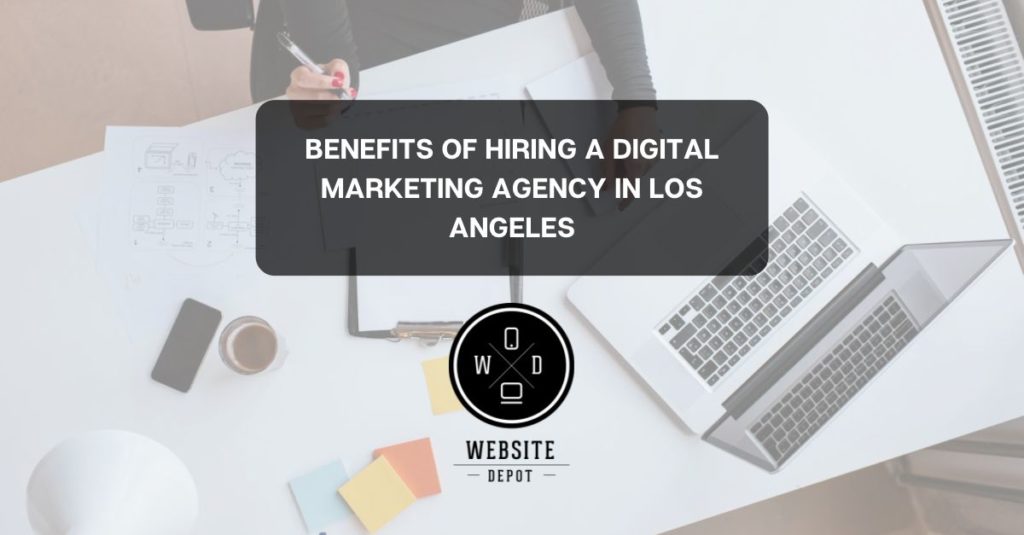 Especially if you're a budding company that just entered its first few years of business, hiring a digital marketing agency in Los Angeles is out of the question. It's an added cost you likely can't or aren't willing to shoulder, and that's understandable. But there are upsides to doing so, which you probably aren't aware of. This article should give you an idea of what to expect when working with a digital marketing agency and how they can help you move forward with your business endeavor.
You Get to Work With Multiple Experts
There's a familiar saying that goes, "Two heads are better than one." In this case, you're likely getting more than just two minds working for you. When hiring a digital marketing agency, expect to work with a team of strategists, SEO experts, social media gurus, designers, and web developers. That surely beats having one in-house employee take care of every single digital marketing effort.
Now, you might have encountered the saying, "too many cooks spoil the broth." In this case, having these people around signifies you have an expert in each particular field. Digital marketing is a vast world in itself, and having this amount of people on board is what you need.
You Won't Run Out of New Ideas
Once again, think of a scenario where you have a small team of four employees working on your digital marketing campaigns. Since they're covering a considerable scope of work, they'll likely be too swamped to engage in creative efforts like brainstorming.
But if you have a dedicated team working for you, you'll never run out of fresh ideas. Strategists are there to do just that: to formulate new plans of attack and see what works best. They are familiar with the current best practices, including those that your competitors use.
You Lower Your Overall Costs
Contrary to what many believe, hiring a digital marketing agency can actually lower your overall costs. For one, agencies are more like independent contractors, which means you save on payroll taxes. And unlike full-time employees, you won't need to shell out money for benefits, healthcare packages, and salaries.
Also, you'll need to spend money on specific digital marketing tools for your in-house team to use. That won't always end well, especially if the people tasked to use them don't know how to do so efficiently. You won't have that added cost with a digital marketing agency because they work with their own tools. And they won't charge you extra for it.
You Get Well-Researched Campaigns
Research is an integral part of every digital marketing campaign. You need to have deep knowledge of the industry you're in. You need a bird's eye view, including one on your competitors and their practices, both good and bad.
Again, it would be a considerable task to unload all the research work on your small team of in-house employees. However, an entirely digital marketing agency working with you can take on this task. In turn, you get well-researched campaigns that can help you keep you relevant in the industry for the years to come.
Get In Touch With the Best Digital Marketing Agency in Los Angeles
Out of the many LA-based digital marketing agencies, Website Depot is one of the best ones you can choose, and for many reasons. We offer many services, including web development, SEO, social media marketing, and even online reputation management. With us, you will definitely get your money's worth. For more information, visit our website or call us at (888) 477-4590.