Attorney SEO Tactics to Keep an Eye on in 2023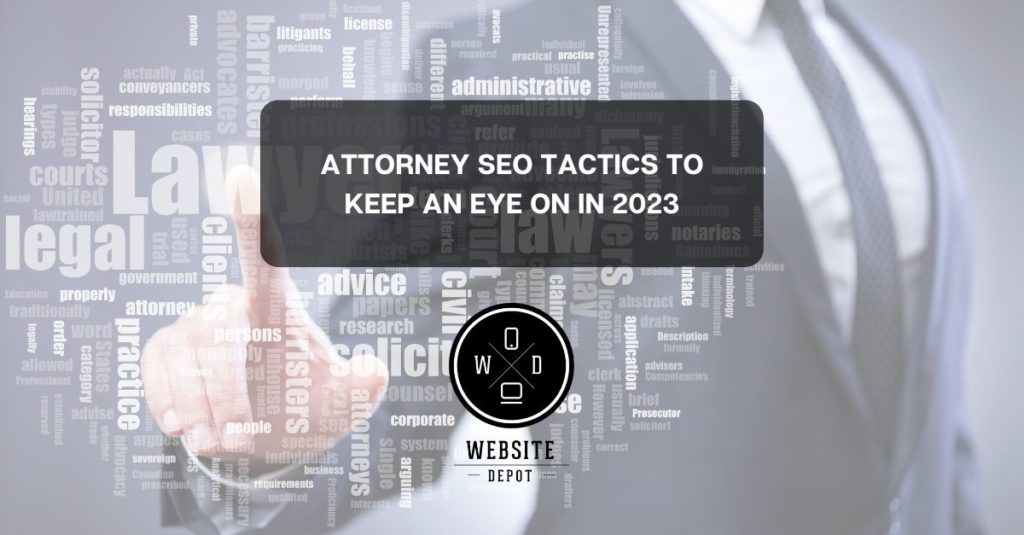 Though it is hard to believe, we are already in a new year. As the owner and operator of a legal practice, you probably have big plans for growth in 2023. While aiming to bring in new clients is an evergreen goal, how you approach that will largely depend on your marketing strategy. The digital marketing space, in particular, continues to evolve at a rapid rate, and staying on top of cutting edge industry best practices is paramount to the success of your web presence. Since your days are probably mostly accounted for with client meetings and court dates, you can hardly be blamed for seeking a digital marketing agency to handle your online presence. At Website Depot, we offer experienced attorney SEO consultants who stay current on all the latest Google trends and optimization concerns. By working with a skilled service such as ours, you can take solace in the fact that your marketing strategy is carefully tailored by experts who know their stuff. 
It is no secret that internet trends tend to move at a rapid rate. Search engine optimization (SEO), in particular, is a practice that needs to constantly adapt to changes in search engine algorithms. Google, Bing, and other sites are always modifying the ways in which they rank content, and any SEO professional worth hiring will make it their job to stay on top of these sorts of developments. As we look ahead to 2023, there are likely some changes on the horizon, while some tried-and-true SEO strategies will continue to pay dividends. Read on to learn about some trends to watch in the new year.
Expect Voice Search to Be a Larger Factor in Attorney SEO
In recent years, voice search has exploded. Thanks to Siri, and the large-scale proliferation of in-home smart devices, more and more people are performing searches via voice activation. How does this impact SEO? Well, it is creating search terms that are a bit more conversational in nature. For example, in the past, a term like "personal injury lawyer" was a keyword of importance, and you wanted to massage it into your content accordingly (if you practice this area of law, that is). Now, you will want to account for people searching for more "real-world" applicable terms, e.g., "How can I find a personal injury lawyer," or "Best personal injury attorney near me." A good way in which you can incorporate this strategy is with blog posts, as they allow for flexibility in their H1s and H2s.
Internal Linking Will Remain Fundamental
For a long time, SEO strategists have put a lot of emphasis on developing backlinks. While backlinking is still helpful, recent trends have shifted toward carefully calibrated internal linking as a way to boost rankings on search engine results pages (SERPs). You can think of a link on a page as a signal to Google to "go there" for quality content. If that quality content is housed on your site, that is only going to give your page a greater air of authority. As we enter 2023, work with your attorney SEO strategist to audit your site's current linking strategy–you might find that a few small maneuvers can produce big results.
Great Content is Still the Boss
In the SEO space, the days of simply stuffing in a few keywords here and there to climb the rankings are over. More and more, Google and other search engines are placing a greater emphasis on quality content. Google, in particular, will continue to assess content for high levels of "E-A-T"–which is expertise, authoritativeness, and trustworthiness. In attorney SEO, this is especially important. If you think about it logically, your potential clients want to work with a lawyer who knows what they are doing. One of the best ways in which you can market yourself this way is to produce well-written, strong content. You can either do this yourself, or outsource the task to writers with some sort of legal background. Creating authoritative content is also a good way to garner backlinks, as other sites will view you as a trustworthy source for this type of information.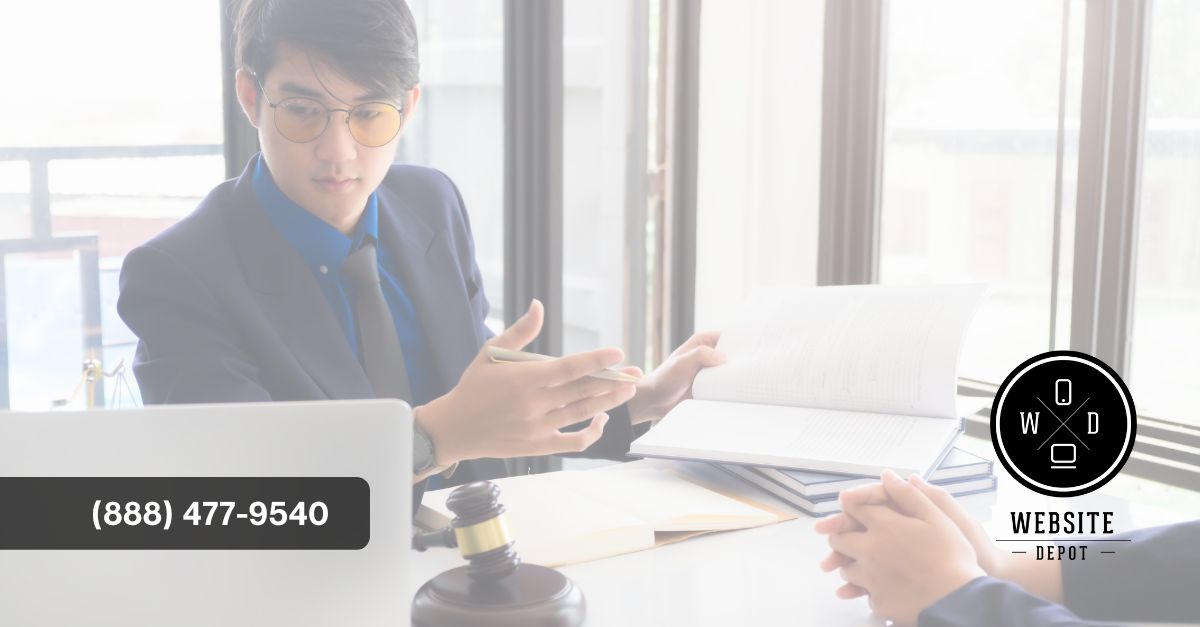 Work with A Modern, Experienced SEO Agency
Managing a legal practice is no easy task. Your schedule is likely packed as it is, so assuming the role of chief marketer as well is not always realistic. By working with a seasoned digital marketing agency, you can improve your digital strategy by relying on the expertise and know-how of professionals. At Website Depot, we will take the time to get to know your practice before creating a customized SEO strategy that suits your goals. To schedule your initial consultation, contact us.