Addiction Treatment SEO Tips for New Organizations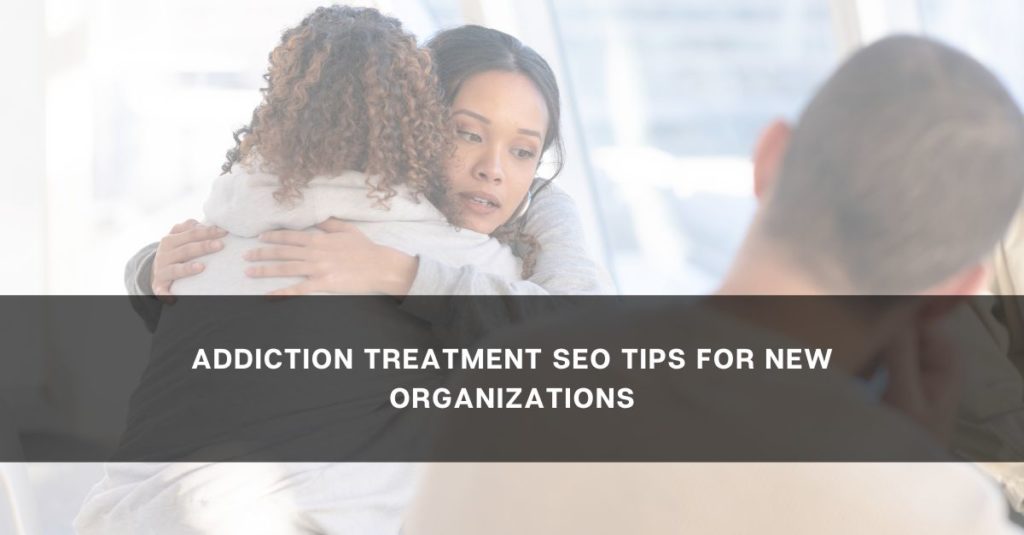 Are you thinking about starting your own recovery center for addiction treatment? If so, you are answering a noble calling. Whether you have personal experience with addiction, or if it is your field of study, you understand how difficult it is for patients to take that first step and walk through the doors of a recovery facility. As you aim to provide top-level care to those who need it the most, you do need to think like a marketer in the early days of building your organization. The only true way that you can get patients into your program is to reach them, make them feel comfortable, and present yourself as a trusted resource. Just like any other business, it is important for a customer to have a strong digital presence, as this is simply how most people look for services and products in this day and age. One way that you can better position yourself in the digital space is by employing solid addiction treatment SEO.
What is Addiction Treatment SEO?
SEO, otherwise known as search engine optimization, is a cornerstone of any digital marketing strategy. SEO principles and tactics are used to boost a website's ranking on search engine results pages (SERPs). If you think about how you shop online for goods or services, you likely perform a quick Google search and click on one of the top results. How do those pages get to the top of SERPs? Well, that's where SEO comes in. Optimizing your website makes it more appealing to Google and other search engines, and in turn, they will position it as a relevant source. SEO is an ever-evolving practice–Google routinely changes its algorithms–so staying on top of the latest SEO tricks can be tough. Of course, that's why working with an experienced digital marketing agency like ours at Website Depot can help.
Getting Your Site to the Top of the Rankings
In order to appear higher in search results, your website's content needs to feature search terms that are relevant to your business. These are called "keywords". A good SEO marketer will research what your prospective clients are searching for, as well as identify gaps among the competition where you can build a foothold. By placing these keywords strategically throughout your content, Google will then crawl your text and rank your website accordingly.
Of course, you can't just insert keywords randomly and hope for the best. SEO-minded content should be thoughtful and strategic. You also want to create content that utilizes E-A-T principles– expertise, authoritativeness, and trustworthiness. You are going to want to make sure that your content is well-written by authors who understand the subject material.

Work with Us Today
If you are interested in strengthening your digital footprint, let us, the pros at Website Depot help. During a consultation with one of our SEO strategists, we will take the time to get to know your business and your goals. From there, we will devise a strategy that is tailor-made for your organization. To learn more, contact us today.