ADA Compliant Site Benefits from our Alcohol & Drug Rehab Marketing Team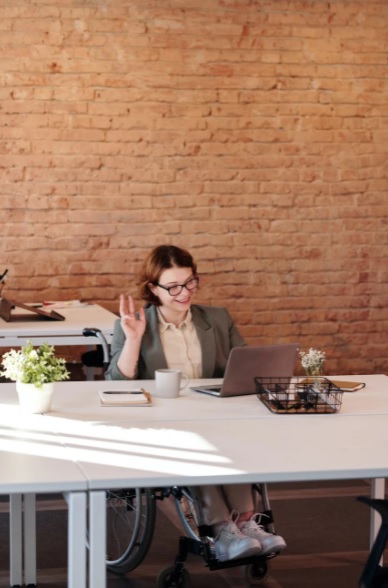 Does it feel like your rehab and treatment center website isn't reaching as many people as you would like? Has it been a long time since you updated it? The problem may not be with your content, your services, or anything like that. Rather, it could be that your site isn't in compliance with the Americans with Disabilities Act. Title III of the ADA explicitly states that "places of public accommodation" must, in accordance with the law, remove "access barriers" that would stop someone with disabilities from accessing your services, goods, and more. You want to be in compliance with the ADA both because it's good business and the right thing to do. Here at Website Depot, our alcohol and drug rehab marketing experts can make sure that your site is always in compliance.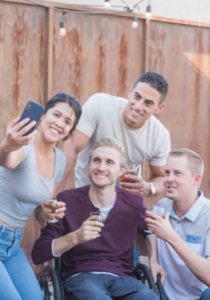 First, You Won't Get Penalized 
Beyonce. Harvard. CVS Pharmacy. Burger King. 
What do those have in common? 
You probably guessed it: they've had ADA-compliance suits brought against them. 
That may not seem like a big deal, but it is. 
After all, if your site isn't in compliance, you could potentially be fined up to $75,000 per every single incidence. 
There are many good reasons to make sure that your site is ADA-compliant. "Avoiding steep financial penalties" is a very valid one. 
ADA Compliance = More People on Your Site 
That said, we've found that just about all of our clients wanted to have an ADA-compliant website. After all, these changes invariably make your website better. 
This is the opposite of onerous, potentially overbearing regulation. 
Instead, a website that's compliant with the ADA is easier for everyone to use. 
For example, these are some of the suggestions from the government about making sure that your government is in compliance with the ADA. 
"Add a text equivalent to every image." "Post documents in a text-based format." "Include audio descriptions and captions." "Minimize blinking, flashing, or other distracting features," "include a 'skip navigation' link at the top of web pages that allows people who use screen readers to ignore navigation links and skip directly to webpage content." 
Those are just some of the suggestions. 
Each of those will make your website better for anyone who visits it, no matter who they are.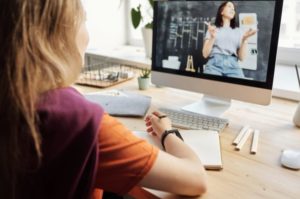 Your Users Will Appreciate an ADA-Compliant Site, as Will Google 
Studies have shown that roughly 50 million folks in America have a disability. To put that into percentages, it's roughly one out of every five folks. 
That's a lot of potential customers, clients, users, and so forth. 
That isn't to say that all of them are looking for your company online. 
But, if they are looking for a company like yours and they find that your site is difficult to use/not ADA-compliant, odds are they're going to go look for one of your competitors who is in compliance. 
It's just good for your business to be in compliance with the ADA. 
Moreover, this is something that Google (and other search engines) will look for, too. They're in the business of offering their users the best possible search results. A site that's lacking, (especially in an important way like ADA compliance) is one that's unlikely to climb too high. 
Beyond the search engines, regular folks notice. 
You've probably seen reviews online, in one form or another, of people saying: "site hard to navigate" or "couldn't get it to work on my reader," or something to that effect. 
Those are the kinds of reviews that stick with folks. 
However, the opposite is true, too. 
People can see if your site is ADA-compliant. They'll let others know. 
We can help. 
The Future and Present of Alcohol and Drug Rehab Marketing (and More) 
The truth is that it's important to have an ADA-compliant website for many reasons. 
However, it has to be done right. 
If you try to do it yourself, or hire some freelancer or something, you run the risk of wasting time and money only to end up not being ADA-compliant after all. 
For years, here at Website Depot, we've helped clients in just about every industry you can think of to have an ADA-compliant site. Moreover, we believe that "having an ADA-compliant site" is the bare minimum. We build sites that go farther, helping our clients to appear in front of more folks than ever before. 
For help with this or anything else related to growing your business, you can reach us at (888) 477-9540.