A Quick Insight to Law Firm SEO and its Possibilities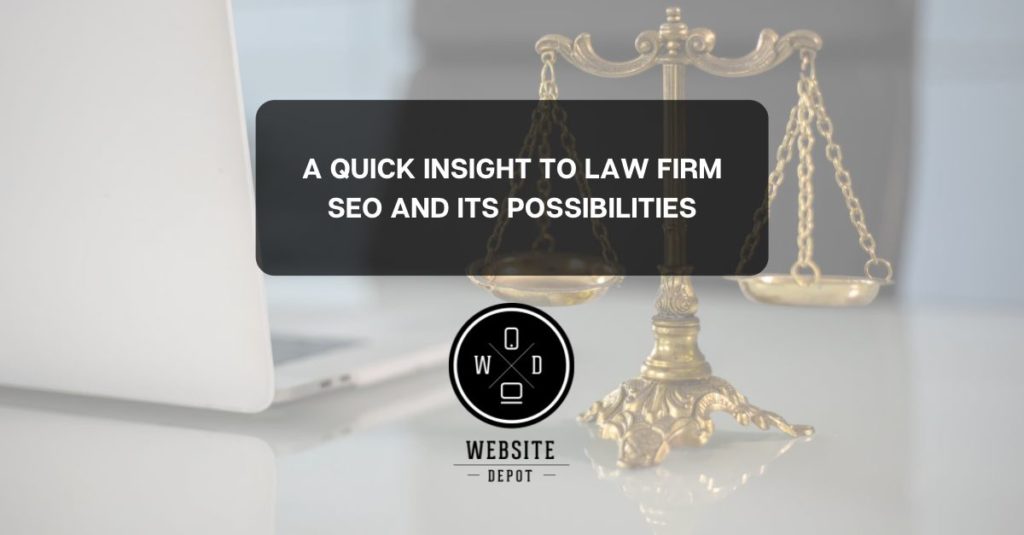 People search for lawyers all the time for many different reasons: divorce, personal injuries, worker's compensation, harassment, and so on. Going for law firm SEO can improve your business significantly by choosing the right marketing strategy to reach potential clients. In case you are wondering what is the first option to seek legal advice, wonder no more: people open up their internet navigator and type words like 'car accident attorney', 'family law', 'Los Angeles personal injury lawyer', and so on. If the internet is the place where everyone asks for legal help first, why not take a chance at improving the performance of your law firm online?
Why Should You Hire Law Firm SEO
In today's digital-driven world, people are much more likely to go online to find lawyers than they are to look inside a heavy phone book. After performing a Google search, 25% of people will call one of the first three results on the page. If that wasn't enough to make your ears perk up, 95% of web users never even click past the first page of search results. A digital marketing agency with experience can help you to get a better position when anyone looks up legal services on the internet. Organic search is almost always the primary source of traffic to your law firm's website. SEO matters for your law firm because it's a key method for reaching customers, and it is also more cost-effective than traditional advertising.
Success Factors To Improve Your Law Firm Position
There are a couple of things you should keep in mind when looking to get your law firm website to the top in website searches.
Quality Content
Google is in the business of connecting searchers with the most useful content. It depends primarily on text to predict if a website page will provide a good answer to a search query. This way, the written content on your website is the biggest driver of search engine rankings. Content drives SEO results, and without it SEO success is impossible. The primacy of content is great news for pragmatic solos and small firms. It means that you can compete and win in any market regardless of budget.
User Experience
If not the most important, user experience has a key role in SEO. Google knows how to interpret a good user experience, and if it rates your website as a poor user experience, it will affect how successful your website is. A great user experience is one that addresses the needs and desires of your website visitors and delivers. The site architecture, how low the website loads, if it is mobile-friendly, or if the readability is simple and good, are just some of the factors that you should consider for your law firm website. As you can see, organic search rankings are not all to it.
Website Structure
A responsive design is a standard for law firm websites. It automatically adjusts the user experience for all devices and screen sizes so every visitor has the best possible experience. It should also have a valid security certificate that is up-to-date and universally applied throughout your website. Also, you should keep an eye on loading times; the content that visitors see before scrolling must load quickly. If the website runs slow while loading any content, visitors are likely to get frustrated and leave the site.
Get A Better Ranking For Your Website Today
Above you discovered some of the keys to improving your law firm's success through digital marketing, but there are many more. You can find out what the whole deal is about by acquiring law firm SEO. Our digital marketing agency can help you out. Contact us today for more information.