A Guide to Choosing the Right Digital Marketing Agency For Your Business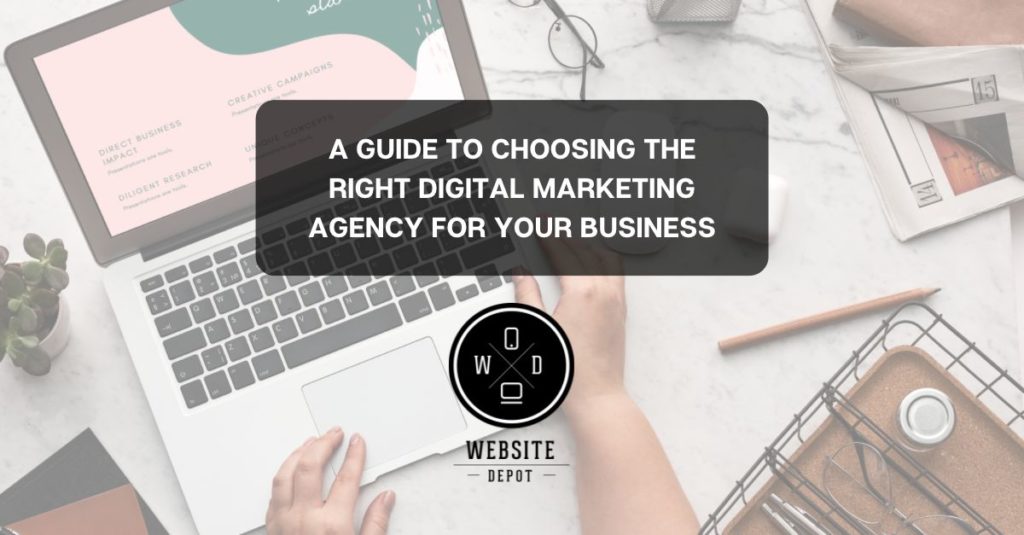 If you're reading this article, you're likely planning to hire a digital marketing agency for your business. You're probably a small-time entrepreneur on the onset of their venture, still learning the ropes. You were advised to seek assistance from an agency to make your life easier because as it is right now, you're overworked and undermanned. You have enough resources, and this is appearing to be a viable option to take. The problem is, you don't have a clue about the full extent of advantages that a digital marketing agency can bring. That then impedes your ability to make a decision. If all of this applies to you, worry not. This article should provide you with enough information on what to look for when hiring a digital marketing agency for your business.
Important Things to Look For in a Digital Marketing Agency
To make it easier for you to narrow down your choices, we'll tackle this in question form. Here are some of the important things you should ask yourself beforehand.
Question 1: Are they up-to-date with the latest trends?
Digital marketing is a fast-paced industry. Any trends that are popular right now can easily go out of style within the next six months to a year. The COVID-19 pandemic alone became a catalyst for many changes in terms of how businesses and consumers alike approach digital platforms. Any good agency knows the importance of keeping up with the times. It should be, in fact, one of their top priorities. If you don't see this in a company, you may want to think twice about working with them.
Question 2: Are they well-versed in a multitude of topics?
Hiring a digital marketing agency will require you to spend a chunk of your hard-earned revenue. If you're a small business owner that's just starting out, this is a big deal. That said, you'd want to get your money's worth with a well-rounded agency. Sure, they can be specialists in a particular field (e.g. SEO), but they should know how to do some social media marketing, email marketing, and digital strategy. An agency that has a limited understanding of the other aspects of digital marketing is either just starting out or worse, not that reliable. Either way, you're better off working with someone more knowledgeable.
Question 3: Do they make realistic promises?
This is by far one of the most important questions to ask. Especially if you have zero knowledge of digital marketing, subpar agencies can throw some jargon at you to make them seem more convincing. But don't fall for any of these just yet and beware of fake promises. If they guarantee you a top spot on Google's first search page in three to six months, you're likely being led on. The same thing goes with the promise of achieving "perfect technical SEO health" for your site, that while this is doable, will still take a ton of hard work. It's alright to listen to these promises and to absorb them but use your best judgment. You'd also want to educate yourself on, at least, the basics of the subject matter to avoid being in this position.
The Right Digital Marketing Agency For Your Business
Whether you're a small-time business owner or a seasoned entrepreneur, you can count on Website Depot for your digital marketing needs. We offer SEO services, as well as branding, social media marketing, and Google Ads, just to name a few. And if you need web design work for your WordPress or Shopify site, we're here for you as well. For more information, visit our website or call us at (888) 477-9540.