A First-Timer's Introduction to Digital Marketing Packages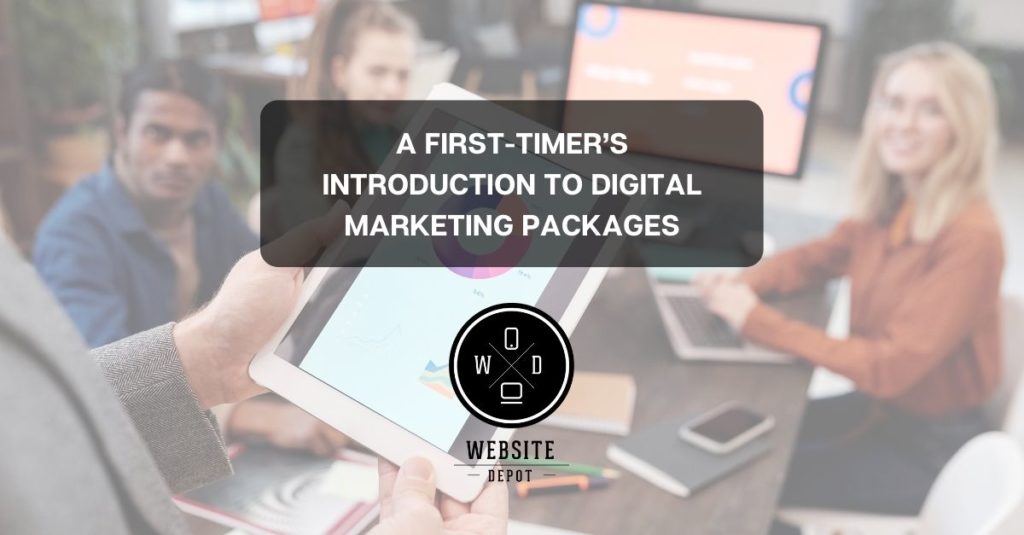 If you're reading this, you're likely new to digital marketing packages. A handful of them were offered to you, but since you have no clue about what they are, you weren't able to make a decision.
What Are Digital Marketing Packages?
In a nutshell, digital marketing packages are meant to provide a set of services to enhance your online presence. Because as we all know, it pays to have a strong digital reputation in this day and age where people are technologically savvy in this way. 
The key objective of a digital marketing package is to boost online visibility and eventually earn a sizable revenue from it. However, they are by no means cheap. Businesses spend between $2,000 to $12,000 on their digital marketing efforts and for a budding enterprise, this could be a burdensome cost to bear. 
That then begs two important questions: is it important to avail of a digital marketing package? Or can you do away without it? 
To answer these questions, we must first lay out the services you'll find in a typical package, which are the following: 
Creative design

Copywriting and editing

Email marketing

Social media marketing

Strategic planning

UX and UI designs

Influencer marketing
The services included in a package will vary from one agency to another. Some may have other offerings like content creation, marketing automation, even lead nurturing campaigns. 
But what are the advantages of availing a digital marketing package? 
It is Cost-Effective
We may have mentioned earlier that getting a digital marketing package can be costly. However, you'd want to consider that initial expense as an investment for the immediate future, especially as a small business owner. 
You're probably thinking of going the traditional route of doing campaigns through TV, radio, and even print. The problem there is that you'll be going against bigger companies who can spend more money and ultimately get more exposure. 
But with digital marketing, you pay a good amount for multiple ways to put your brand name out there, both for the short term and the long run. 
You Can Track Your Results
Thanks to analytics and data, you can actually track and measure the success of your digital marketing efforts. You know where your money is going and because you somehow have a bird's eye view of your campaign, you'll be able to make the necessary changes when needed. 
The thing about tracking these results is that they are accurate. You'll be able to see everything, from clicks, comments, shares, even your conversions. From here, you'll also be able to come up with better campaigns in the future. 
You Can Find Your Target Audience More Accurately
When it comes to digital marketing, it pays to know your audience. You get to study and analyze the types of people who follow your brand, and from there, you can tailor your campaigns for them to easily identify with. 
Digital marketing also allows you to create buyer personas. And with buyer personas, you can easily pinpoint the people who will most likely buy your products. 
Check Out These Digital Marketing Packages From a Reputable Agency
We at Website Depot have a wide variety of digital marketing packages for you to choose from. From Google Ads, to online reputation management and SEO, we can help you with all of these to make it easier for you to achieve your goal. 
For more information, visit our website or call us at (888) 477-4590.