8 Tips to Attract More Customers to Your Retail Website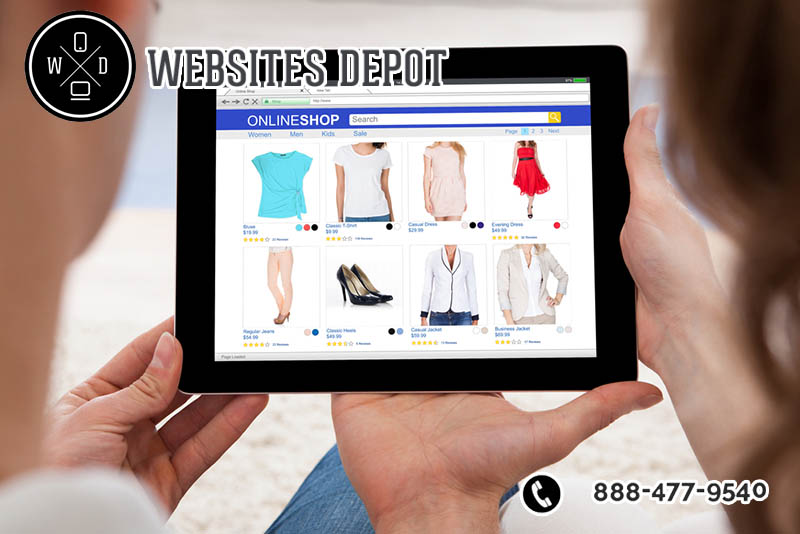 Your website will never succeed if it does not attract customers or clients. However, acquiring online users can be difficult and time-consuming. That's why most successful online sites in Los Angeles hire a web development firm, like Website Depot, to take care of their website's online presentation and architecture.
Our web development team in Los Angeles will build an attractive website to entice more customers to visit and shop at your retail website.
1. First Impressions Last
We design a website that appeals to the end user. First impressions are integral to a retail website.
Your visitor will leave soon if your site is cluttered. For that reason, we only build websites that are clean and straightforward.
One of the things to make a site less cluttered is to provide a navigation bar that can be accessed immediately. Then, it must have a contact us tab and a link that defines your retail website's intention.
Furthermore, your site must have an immediate call to action (CTA) along with an associated link.
At the start of your website, your most attractive items must be presented to your visitors.
Your site's e-commerce platform should offer the basic options that your visitors need to execute a purchase.
There must be an easy way to contact your representative in case an issue arises during the buying process.
2. Make It Easy to Shop
The best retail websites out there are easy to use. Visitors can quickly and easily complete a purchase. Thanks to a seamless checkout experience.
Our web development team in Los Angeles may suggest adding different add to cart buttons for every item.
Then, it must have a cart hover that states that an item is added along with the total amount to be paid. A quick checkout button must also be present.
Every page must have links to the cart. Your call to action (CTA) buttons should have bright colors to make them easier to find.
You should list your products on the homepage and an add to cart feature.
Our web development team at Website Depot will customize how your products are presented to your visitors.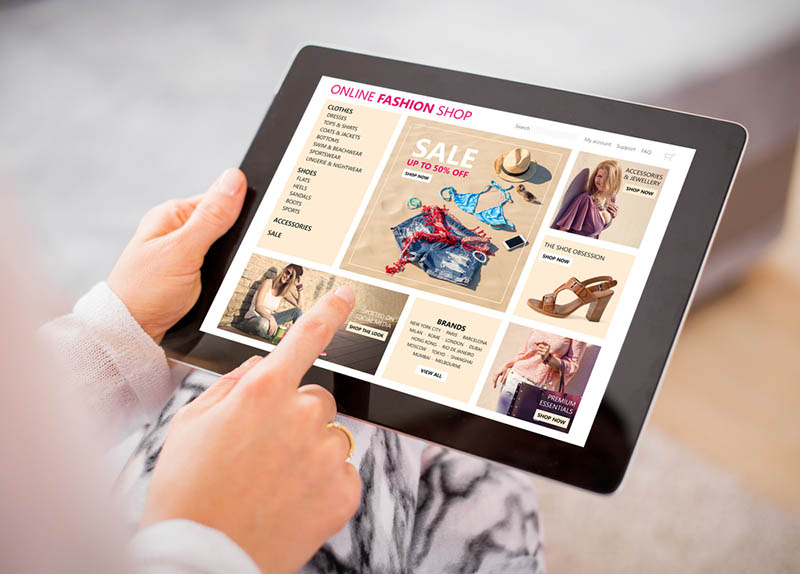 3. Be Compatible with All Devices
Mobile-only shoppers continue to rise. Thus, it is vital to consider the many different devices that your customers used.
This is where responsive design comes in.
Our web development team at Website Depot provides a responsive design that automatically scales your site's appearance.
This kind of design is a standard for all websites after Google announced that mobile-friendliness is a ranking factor.
Our team will design your store to look great and function well no matter what device your visitors are using.
As more and more shoppers are using their mobile devices when doing online shopping, your retail website must be compatible with the screens on which it is viewed.
Failure to do so will only cause your customers to abandon their carts.
At Website Depot, we prioritize mobile-friendliness when designing your retail website.
4. Clean and Organized
Think about the time when you visit a store. If the shop is clean and organized, you will have a positive connection to the brand, right? It is also the same as a retail website.
If you have a disorganized design, it prevents you to connect with your customers. Your customers will not spend time in your online store or interact with it.
In other words, they will just leave without buying anything from you.
You may use a lot of negative space throughout your site. This space is vital in creating a proper visual flow, which can be engaging.
Having flat designs are effective. It is one of the design styles that we build at Website Depot. Our web development team focuses on techniques, like simple typography and space that will highlight products and brands for users.
5. Guarantee Security
A retail website must ensure that their customers feel secure when shopping. One of the top concerns of any online shoppers is site's security.
Our web development team works hard to provide your website with robust security. In this way, your online shoppers will have confidence when they are shopping from your site.
The reality is that handling your credit card to a stranger, like a teller or a cashier, in a brick-and-mortar shop is more dangerous than when it is done online.
However, the perception of the credit card process is more dangerous. You need to convince your online shoppers that your site is secure and that it is safe to enter their credit card information.
The first thing to consider is the Secure Socket Layering (SSL). It must be present on your online payment pages. In that way, your site can handle encrypted transactions.
You have to show it to your potential buyers that your site is reliable and secure.
6. Promote Amazing Photos
It is not enough to have an amazing product. You need to get potential buyers to visit your retail website. You must encourage them to have their online shopping on your site.
Since your visitors cannot touch your products or feel them, how can you persuade them to buy your products?
You need to use amazing images.
Make sure that your product image is well-composed. It must be amazing enough to attract potential buyers. The images must not only drive sales but they must also entice buyers to share them on social media.
Consider investing in high-quality product photography. In that way, your audience will view the best of what you can offer.
Show those well-composed images using an interactive photo gallery or slider.
On your homepage, add a photo gallery that highlights your key products in the most appealing way. The link in the main navigation must enable visitors to browse your products by category.
7. Quick Loading Time
Every page on your website must be quick to load. Keep in mind that 40% of online shoppers will leave a website if it will not load in three seconds.
Hence, no matter how beautiful your website is and how amazing your products are, if it is too slow to load, your visitors will leave.
As a result, your bounce rate decreases. It will also hurt your conversion rate.
But do not worry. If you choose our web development firm in Los Angeles, you can rest easy knowing that your retail website will load quickly, thereby, reducing bounce and exits rates.
We implement different techniques to create your beautiful store without sacrificing design.
One of the ways to prevent the design from bogging your site down is to opt to compress any large image files.
Then, ensure that your hosting is reliable. Upgrade your plan if necessary, especially if your site is sluggish.
8. Hire a Web Development Team
It is true that you can use a theme online. However, online themes are not customized to your brand or company.
Furthermore, the security of your site is not guaranteed if you opt for an online theme.
At Website Depot, we offer our clients a customized design that meets their needs.
Our web design is 100% compatible with any mobile devices. We tailor it to specific industries and type of stores. If you need certain design styles, we can discuss it on how we can implement them to your website.
Before we start designing your retail website, we study first what your company is and the products that you sell. In that way, our design will suit your company and your customer's needs.
Apart from designing your retail website, we can also help promote it through our different digital marketing services.
Website Depot is not just a web development company in Los Angeles. We are your one-stop shop if you need to build an online presence that attracts more customers or clients.
If you are ready to present your retail website to your clients/customers, please contact us today for a consultation: (888) 477-9540