6 Ways Web Design in Los Angeles Can Help Brand Building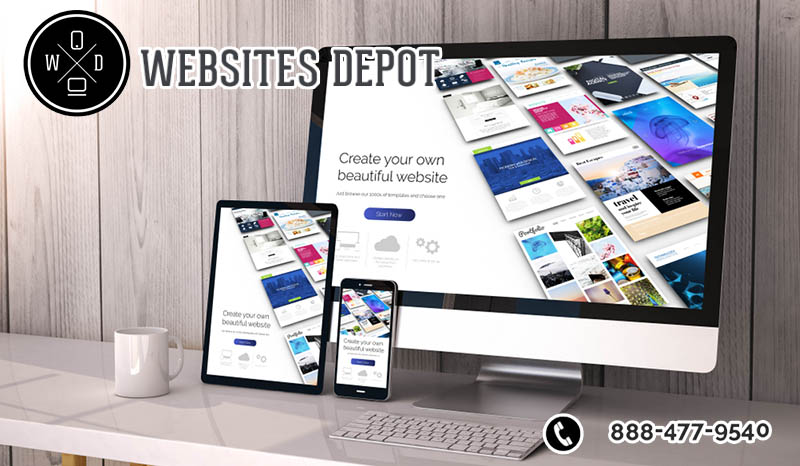 Your customers will remain loyal to your brand if you continue to satisfy them with your products or services. However, if your business is still new, you need to make your brand known first to attract customers. The good thing is that you can easily build a brand through web design in Los Angeles.
Your brand is a symbol representing your business. It is integral in winning the trust and loyalty of customers.
Building a brand can be complex. You need to stand out from the competition.
What makes Nike, Google, and Apple successful? They have their own personality. It's one thing that makes them stand out from the rest. And that "personality" is in their web design.
Web design and brand building go hand in hand. Building a brand requires that you acquire customers and turn them into advocates. And your website plays a vital role in giving your visitors the first great impressions.
On the other hand, a brand building will assist your site visitors in better understanding what to expect from your business.
They can evaluate whether or not they can trust your brand. Without trust, they are likely to walk away and look elsewhere.
As you build your brand online, you need to appear trustworthy and reliable. And web design is instrumental in achieving those things.
1. Focus on Brand's Personality
Have you visited a site for the first time and saw its web design that is boring? If your business is boring, then you must have a boring web design.
But your business is not. Your business can excite people, at least that's what you wish for.
When thinking of building a brand online, make sure that your site matches your goals. One vital part of a brand building is your brand's personality.
Our web design agency in Los Angeles can infuse unique character to clarify what your company or brand stands for.
We will design your website based on various aspects that your audience can relate.
What kind of personality would you like to inject in your brand? Is it fun? Reliable? Safe? We consider those things to help build your brand.
Before we start working on your website, our web development and design team will discuss with you several things to better understand your brand.
Once we have a better understanding of your business, we can transform your ideas into a real icon.
2. Stir Feelings
Our web design agency in Los Angeles is adept at stirring audience's feelings. Emotion-driven web design will make your brand stand out.
Each time a person buys from your website, it originates from a rational decision. That's why it is vital to tap into the client's emotion when designing your web pages.
User-centric web design focuses on the user. Our web designers at Website Depot will build web pages based on who will visit your website and what they want to accomplish. We create designs that can invoke emotional reaction to complement that need.
We can achieve it through market research and the use of buyer personas. It is not enough to provide your audience with the latest designs.
Instead, your web design must associate pleasant emotions. And we can make that happen. We build web pages infused with pleasant feelings and vibes.
There are different ways to bring positive feelings to visitors. You can use short videos to display your brand. Or build a landing page that can bring positive emotions to the audience.
3. Pick the Right Color
In addition to emotions, picking the right color is also vital in building brand awareness. Colors are vital in evoking customers' emotions and their subconscious.
One great example is the use of the color green. When someone sees a color green, he'll associate it with the environment. It keeps him calm.
Black, on the other hand, is a serious color that signifies luxury. Rolex, for example, utilizes the color black as a dominant color in its web pages.
To build interest when your visitors see your brand, you must know what kind of colors can achieve it. However, you need to study different cultures. Keep in mind that people have a different way to decipher colors.
Color is not only for aesthetic reasons. But it is also to stimulate various emotions. Colors influence respiration and pulse. They represent power, energy, and passion.
When picking the right color for your brand, make sure that it complements your brand's personality and features. If you are offering a health service, for example, you may opt for green and white.
4. Be Consistent
No one will remember you if you are not consistent. It will not help if you show up different on all social networks.
Worse, you may be using a different look for your signage and other printed materials.
You must build a memorable brand. Thus, you must not overlook those little things. Your brand building has to be uniform throughout your online presence, and not just your web design.
Our web design agency in Los Angeles will present your audience a uniform brand image through the web design we create. Doing so will help prevent brand confusion.
Consistency is the key to make your brand memorable and increase the success rate. To be consistent in web design, we use consistent visuals, colors, and typography throughout the site. The goal here is to provide a harmonious image of your business' site.
Having constant visuals and layouts enables you to reuse your content.
5. Be Unique
Uniqueness is a vital aspect of web designing. It changes the whole competition. You may have picked the right color for your brand. However, if you chose it because it is the same color as your competitors, then you will never stand out.
You have to make your brand unique to truly stand out from the rest. The colors and personality of your web design must not be the same as your competitors.
Being unique will help your potential buyers in distinguishing you from your competition.
It may take a little bit of effort to build a brand that is totally unique from others. It can take time but it pays off eventually.
Since you are unique and people will easily remember you, it is likely that your visitors will come back again and again.
6. Get Noticed with a Professional Web Design
Building a brand is not easy. It takes a lot of time to achieve what you wish to achieve. However, by hiring a professional web design agency, your small business can create a mark online that will help you get noticed.
Effective brand building is vital, regardless of what your business is all about. You may think that you cannot compete with those big brands as they have all the money to use promotional messages.
However, you must not give up. You can try different marketing ideas.
When you work with a professional web design agency, you can reach your goals faster. We will help you build an effective brand that can assist you in marketing your business. Our team of web designers and developers will ensure that your brand stands out from the competition.
At Website Depot, we understand that building a brand online is not that easy. It may appear to be easy on paper. But, in reality, it is not.
So, why not allow our team of web designers and developers to figure out the effective strategies for you?
We are an expert in helping our customers determine the best ways to build brand and web design for their online business. Our team is here to assist you in helping your business be noticed.
Get started by contacting our web design and web development in Los Angeles. You can share your own design and strategies. No matter what type or size of your business, we're here to help you build a brand that is exceptional. Start your consultation today by calling us at (888) 477-9540.