5 Tips for Optimizing Pages to Beat Competitors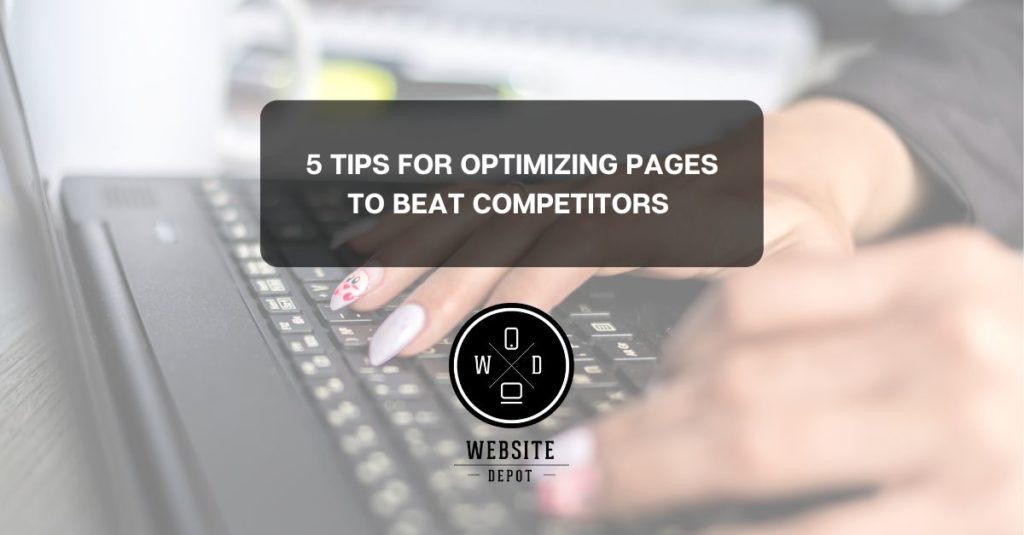 SEO for attorney websites requires a lot of audit and optimization. Whether your site has a simple landing page or various pages, your goal is to hit the top spot of Google search results. To rank higher on Google, here are the things to consider. 
Ways to Optimize On-Page
SEO for Attorney
Websites 
Optimizing your site's page elements can be vital. On-page SEO is vital because it's your connection to your users. As you improve them, you're also improving their user experience. And optimizing your pages requires the following steps: 
1. SEO Audit 
This is the first thing to consider. Running an audit allows you to check various elements that affect SEO. For your landing page, make sure to check out these factors: 
Title

Description

Heading structure 

URL 
You may use automated tools to help you carry out an SEO audit. The process will be a lot quicker. 
2. Find Errors 
Running an audit allows you to uncover errors. But not all errors demand change. However, there are those that must be highly prioritized as they can affect your ranking. Some errors that you need to pay attention to are missing elements, missing title tags, descriptions, and elements optimized for an irrelevant keyword. You may use it to identify high-priority changes. 
3. Research Competitors 
After fixing those errors, you can power up your on-page analysis by conducting competitor research. It's a step that lets you clarify the keywords that you need to target to find new ways to improve the page. By evaluating your competitors, you will know what works and what doesn't. You'll also understand what page needs improvement. But you might wonder, who your competitors are? 
The best way to know it is to enter keywords you want to rank for into Google. 

Then, examine the top results. 

Take note of the words they utilize in their titles, content, and URL. 

You should also analyze their meta description and the layout of their page. 

While analyzing your competitors, find their unsuccessful pages. They are flaws that you can use to improve your website. 

If there are gaps or unaddressed elements, you can use them to change your site and improve its ranking. 

Check out opportunities that can greatly improve existing on-page elements. 
4. Update Your Site 
After running an audit and performing competitor research, you should have a core idea of how to fix the errors on your page and areas where improvements are needed. To help you out, make sure that you organize your workflow. This will help you create your list of tasks. Make sure to start the tasks with the highest priority. 
5. Make SEO a Lot Easier 
Keeping up with your competition requires a lot of time. It also takes hard work to optimize every page on your site. If you wish the task to be a lot easier and faster, you need to partner with an attorney SEO expert. By working with an SEO specialist, you can focus on what's important to your business, i.e. your clients. Contact our SEO experts here to request a free consultation: (888) 477-9540.