5 Tips For Boosting Your Site's Attorney SEO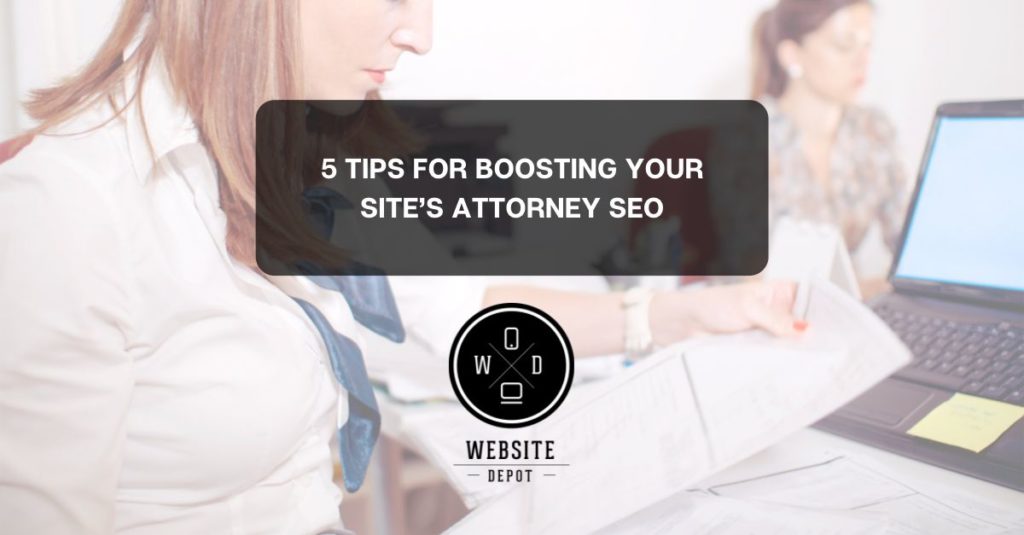 Is your law firm's website struggling to get much traffic? If your attorney's SEO is lacking or outdated, it could be the culprit to blame for your lack of clicks. Search engine optimization (SEO) is a constantly changing practice in the world of digital marketing, and if you are not staying up-to-date with the latest trends and techniques, your website could fall behind your competition.
Fortunately, the SEO experts at Website Depot can help. What follows are five effective tips that you can use to help improve your site's SEO in 2022.
Create Worthwhile and Engaging Content
In 2022, the content remains king when it comes to strengthening your SEO strategy. By providing users with convenient and informative content, you can not only demonstrate your experience to potential clients but can also show search engines that you are an authoritative resource. Try to compose blogs for your site that are well-sourced and provide insightful information. If you can generate backlinks to your site (other sites linking your posts), you may see your rankings start to climb.
Stay Connected with Businesses in Your Area
Localized SEO can provide great value for your law practice. If you work with businesses in your community, try and network with them to get online reviews, Facebook posts, or backlinks to your site. By showing that you have some local authority, you can gain an edge on would-be competitors. Improving the results of your Attorney's SEO
Choose the Right Keywords
In order to draw meaningful traffic to your site, and in turn, conversions, you have to know what your prospective clients are searching for. According to Search Engine Journal, long-tail keywords can be especially helpful for small businesses. Try and work these into your blog content so that you can increase your chances of showing up in featured snippets.
Get Reviews and Testimonials
One of the best ways to attract new clients is to share the positive experiences that previous people have had working with you. Encourage your existing clients to leave you reviews and testimonials. You should also streamline this process by providing links to your Facebook page, Yelp, or your Google My Business profile.
Keep an Eye on Search Trends
When you review your keywords and what people are searching for, keep an eye on what is trending. If you can identify gaps with certain keywords, you may be able to tap into unmet market demands. Remember, people want relevant answers to their questions, so if they're not getting those answers elsewhere, it could be an opportunity for your law practice to get your site an Attorney SEO.
Learn More About Attorney SEO – Contact Us
If you are looking to revamp your website, boost your Attorney SEO, or enhance your social media strategy, Website Depot can help. Contact us today at 888-477-9540 to schedule a free consultation. We will take the time to learn about your business and your goals before tailoring a digital marketing strategy that is right for you. Looking forward to connecting with you.