5 Emerging Trends in Digital Marketing Packages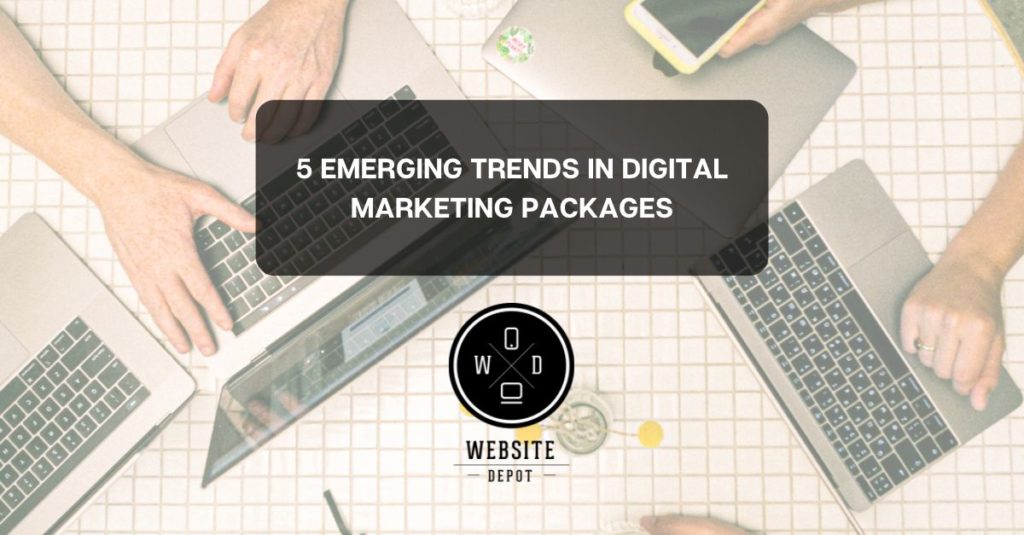 Digital marketing is a highly agile and adaptive field. To stay on pace with industry best practices, digital marketers and SEO professionals must keep a watchful eye on the latest trends. If you are assessing available digital marketing packages from an agency or firm, you should know what services are on the rise. Here are some emerging trends to look for in 2022.
1. Influencer Marketing and Influencer-Brand Relationships
Have you been noticing more and more influencers pitching products on Instagram? It's not your imagination – influencer marketing is poised to further expand its already considerable market footprint in 2022. One specific trend to look out for is long-term partnerships between influencers and brands. As companies are seeing sizable returns on their investment, expect them to cultivate longer, more "24/7" type of deals with influencers.
2. VR-Based Apps and Software
Facebook's recent reveal of Meta and the Metaverse signal a coming rise of virtual reality-based apps and software. Experiential marketing within the metaverse and similar VR environments are positioned well to further expand in the digital marketing arena, per Forbes. Usage of VR has already doubled since 2017, so it is certainly a marketing trend worth keeping an eye on.
3. Expanded Voice Search SEO
Mobile search remains the king when it comes to how consumers are looking for services and products online. One area that is growing rapidly and, in turn, having a significant impact on search engine optimization (SEO), is voice search. More and more people are speaking directly into their devices to perform searches, and as the nuances of the way that people talk are picked up by Google's algorithms, new long-tail keywords are emerging. Any digital marketing agency that fancies itself on the cutting edge should be providing voice search SEO.
4. Podcasting
In 2022, the demand for audio content remains extraordinary. Podcast consumption was up nearly 25 percent in 2021 from the previous year, and the odds are good that that number will continue to rise in 2022. Podcast ads and other branded podcast content offer effective opportunities for digital marketing, and your business should not exclude itself from this growing space.
5. Video Marketing
Anyone who spends any amount of time online can recognize that video still has a strong appeal. If you are marketing a product, videos are an effective way to go in-depth about what you are offering. There is also evidence to suggest that video ads perform better than their still counterparts. Whether utilizing YouTube or social media, video ads should be a key component to a well-balanced digital marketing arsenal.
Learn More About Our Digital Marketing Packages
To compete in the online space, you need a multi-faceting digital marketing approach. By offering web design, SEO, social media strategy, and more, Website Depot is a dynamic full-service agency. Call us today at 888-477-9540 to schedule a free consultation. We are ready to design a custom and comprehensive digital marketing strategy to help you grow your business.