4 Characteristics You'll Find in a Reliable Web Design Agency in Los Angeles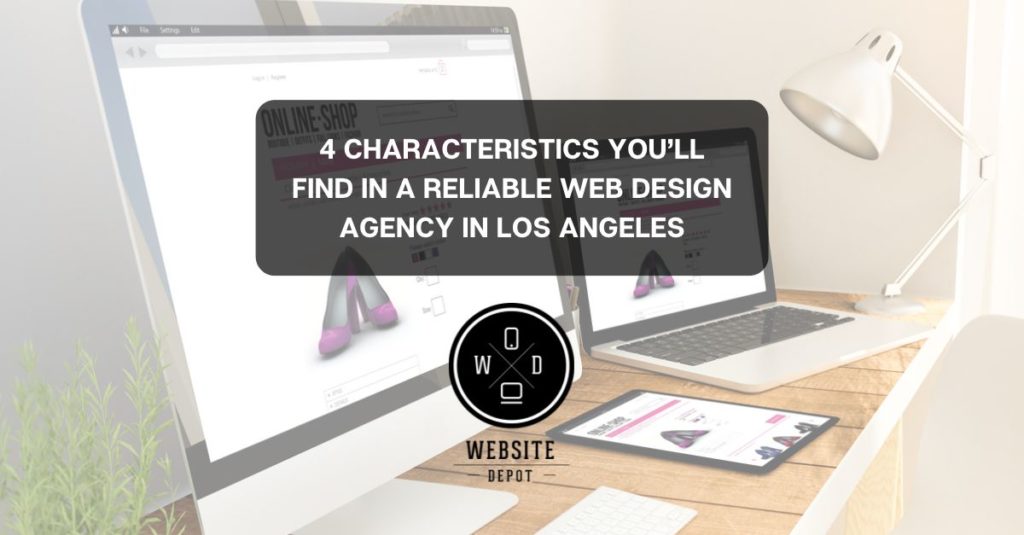 Every web design agency in Los Angeles will have a different package offer that may seem attractive on the surface. Yet, you will encounter many of these companies offer what seems too good to be true. Some have packages that appear to be at a very affordable price for the scope of work described, to find out later that the quality of delivery is subpar at best and uneven at worst.
So how do you avoid such situations? Take notice of certain characteristics and best practices that reliable agencies apply. And here are some of them.
They Have Deep Knowledge of Current Web Design Trends
Like anything digital in this day and age, web design trends go through massive and rapid changes. What you think best practices are in 2022 may not apply in a period as short as three years in the future. And if you don't keep up with the trends, you will lose a lot of traction from your audience. A good web design company knows the value and importance of keeping up-to-date with the current trends in web design.
To be on the safe side, look for a company that has been around for at least five years. They have enough experience to know which trends work and which ones don't anymore. They've likely gone through quite a process before, and that should rest assured you're getting your money's worth.
They Implement a Systematic Approach
Web design is an intricate process that takes a lot of careful planning. It requires a step-by-step approach, from providing several studies and mock-ups, to creating a wireframe and strategizing user experience. Then, once you have checked all of these boxes, can you proceed with the coding process that follows.
A good agency will be systematic in its approach. Not only will they give you what you need, but they will also set a realistic deadline for it. As their client, you'll have a better idea of where your project stands, which means there will be fewer concerns, confusion, and revision requests from your end.
They Know a Thing or Two About Front-End and Back-End Development
As the name suggests, web design is primarily about a site's aesthetics. You can bet it is more about the creative aspect, which is different from the nitty-gritty work involved in both front-end and back-end development. A reliable web design agency will also know coding basics. So your designs can be tailored to fit the coding process, which then will make the development part a bit easier.
They Give Importance to Conversion
One of the key factors of web design is conversion. After all, your main goal in building your digital domain is to attract your audience to subscribe to the product or service you offer. That said, a good web designer knows the importance of this. They will make sure your site's pages navigate smoothly, the laid is smooth and clean, and there is a call to action.
If you happen to be looking for a Los Angeles-based web design agency that will deliver, Website Depot is a perfect place to start. Our packages include designs for your WordPress site, Shopify store, or e-commerce platform. We also offer web development services. For more information, visit our website and get in contact with us.