4 Best Practices From a Website Design Agency in Los Angeles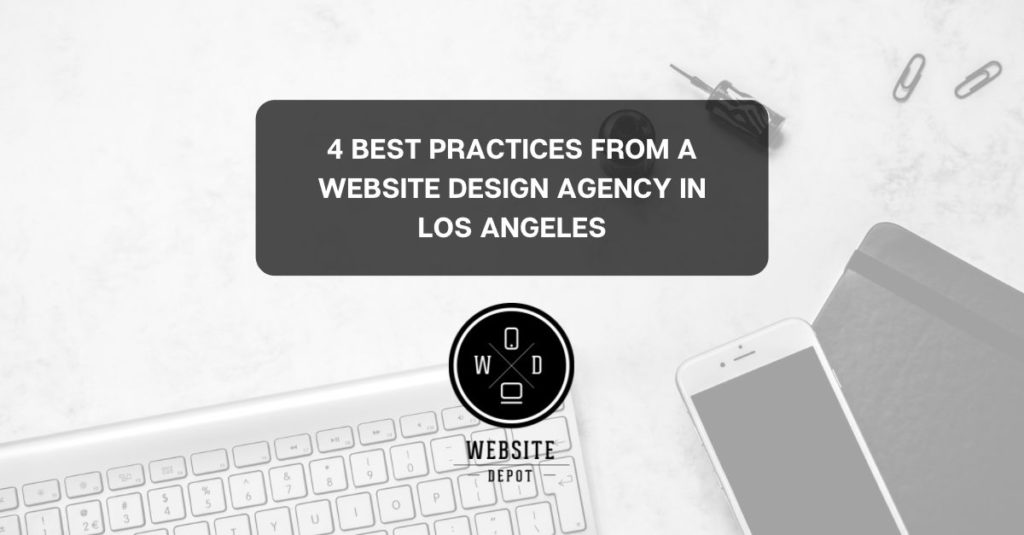 Every web design agency in Los Angeles will follow a set of specific practices to help boost its brand. These are some of the best industry practices that have helped many companies achieve success in their digital efforts. If you're reading this, you're either new to web design or are simply looking for ways to improve their website design practices. Whatever your reason is, hopefully, this article can provide you with some form of guidance. So without further adieu, here are some of the best website design Los Angeles practices you can follow.
Keep a Minimalist Layout
Try visiting a website with a cluttered homepage. Upon first glance, you'll likely feel an air of confusion while having a difficult time finding the buttons you're looking for. That kind of layout can easily be an eyesore and an ultimate turnoff for anyone. When designing a layout, you'd want to keep it clutter-free, at the very least. Text paragraphs should be kept short. And as far as colors go, stick to what your brand is all about. You don't need all the hues of the rainbow to make a statement. You can never go wrong with the cleaner minimalist look, but if you're not a fan of it, you'd still want some form of organization in terms of aesthetics.
Always Go With High-Resolution Images
According to research, 65 percent of people are visual learners. Humans are more drawn to images to process information. So if your pictures are blurry and low-quality, it can immediately create a negative impression about your company and brand. Likewise, high-quality images give the impression of sophistication and legitimacy. If you have the monetary resources, you can subscribe to a stock images subscription under reputed sites like Getty or Shutterstock. But if you're on a tight budget, there are many other websites that offer free downloadable high-quality images.
Make Your Website Mobile-Friendly
A common mistake that many web designers make is that they forget to build their website to be mobile-friendly. That's a big no-no in this day and age where people use more of their phones than their computers. A website that isn't responsive to a phone or tablet can also hurt your Google ranking. The good thing about designing a website these days is that platforms like WordPress offer an interface that allows for developing a site to be mobile-friendly. These are drag-and-drop functions, so you'll be fine even without some coding knowledge.
Don't Forget to Test It Out
Just like when buying a new car, a test drive is necessary for you to get a feel of its roadworthiness and function. You also get to see if there are any potential problems you may encounter along the way. The same thing applies to your website. Before your public launch, give it a quick test run by going on beta mode. The idea here is to get some real, unbiased feedback from outside users which will allow you to make some necessary changes. At this stage, you will look at your site more from a CEO's perspective than a designer. You're not only considering aesthetics with your judgment, but you're also incorporating some business strategy.
A Trusted Web Design Agency in Los Angeles
Now, if you're from Los Angeles and in search of a reliable web design agency, we at Website Depot are here for you. We offer design services for WordPress, Shopify, and e-commerce, in general. But if you need help on digital marketing efforts like SEO, Google Ads, or social media marketing, you can count on us, as well. For inquiries, you can visit our website or call us at (888) 477-9540.