3 SEO Tools for Addiction Treatment Sites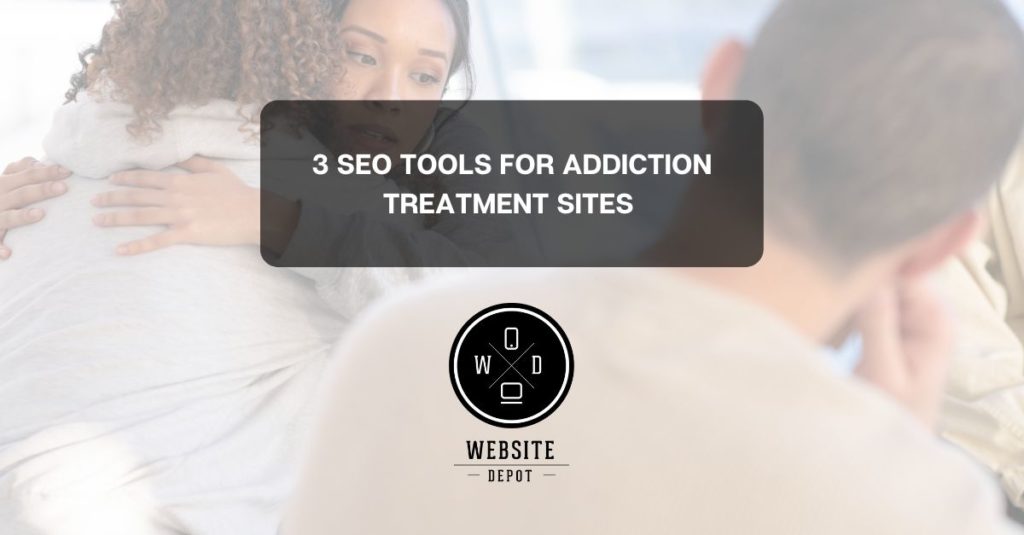 SEO for addiction treatment should not be that difficult with the help of the right tools. These tools will give an advantage over competitors. But if you own an addiction treatment site, it's ideal to work with an SEO expert. However, if you can't afford to hire an expert right now, you may check out these tools to help your treatment center. 
Tools to Make
Addiction Treatment SEO
a Lot Easier 
1. Google Analytics to Track Keyword Rankings
This tool can be of great use in tracking the keyword rankings you are targeting. But make sure to connect your Google Search Console to Google Analytics. To analyze keyword rankings, check out the following data: 
Query. It's the keyword or phrase that your addiction treatment site is ranking for. The data are pulled from the Google Search Console. 

Clicks. When you get more than 100 clicks a month for a certain keyword, you will find value in tracking conversions. The more clicks, the higher the ranking you can achieve. 

Position. This is the information you need to check your site's ranking position for each keyword. 
2. Google Trends for Competitive Research 
When you need to study the market, you need to do competitive research. Google Trends can do this job. It shows the search interest of people for specific keywords. Use this to study the addiction treatment market. You can also examine the market from different regions. If you are running paid ads, you may use the Google Ad preview and diagnosis tool. This tool lets you see your top competitors and the key phrases they are monitoring and promoting. 
3. Google Search Console to Check and Analyze Backlinks
Backlinks are vital to any site, especially your addiction treatment website. This is a process of making connections with other related websites to drive traffic to your site. They can help in improving your site's authority. But not all backlinks are equal. You need natural links to add value to your website. Use Google Search Console as a free backlink checker tool. It lets you monitor and maintain your site's presence in the search results. This tool allows you to see if the search engine can crawl your site. Most of all, you will find queries to understand how other sites find your content and link to it. Google Search Console is also a great tool to understand how your site's ranking influences the backlinks you get for a site or page. 
Analyze and Analyze More 
Even if you have all the data you need from these free SEO tools, you still can't take advantage of them if you don't know how to analyze the data. When you understand the data, you can implement a strategy that can improve your site's ranking, authority, and site visits. Unfortunately, it's not that easy to analyze these data without monitoring them regularly. 
To assist you, please consult with our addiction treatment SEO expert at Website Depot. We have a team of SEO professionals who will analyze your site and the data to implement the right strategy for your website. Please contact (888) 477-9540.