3 Foolproof Law Firm SEO Marketing Tips For 2023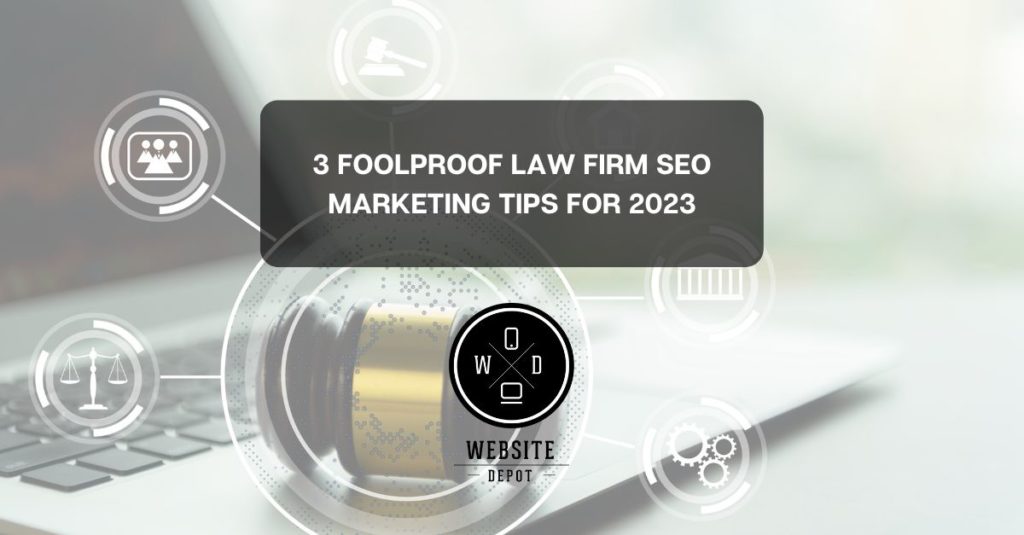 Just like any form of digital marketing, law firm SEO marketing is fast-changing and volatile. Given the demand for quality law firms, the competition is fierce. And with fierce competition, you will want to keep yourself up-to-date with the latest trends to not be left behind and to stand out. 
In this article, we will give you some valuable marketing tips you can use for 2023. Last year's strategies may no longer work this year, so here are some strategies you can try out. 
Make User Experience a Priority
As the name suggests, user experience is about how a user feels about your product. It could be the way your site's pages navigate and load, how ads are placed and whether or not they are intrusive, and if the images are of high quality. 
Poor user experience can hurt your SEO standing in a significant way. The worst part is it can affect you for the longer term because poor user experience can be part of your brand reputation, which is never a good thing. 
Don't Forget to Highlight Important Company Info
People browsing through Google for a reliable law firm want immediate results. They'd want to instantly see where your business is located, your operating hours, and a phone number. All of these are basic yet vital information that should be highlighted. 
This can be done via Google's Business Page. The moment people search for you on the platform, these details will be at the front page, making it easier to find and use. 
Create Relevant Content
Your law firm's website can benefit a ton through valuable and relevant content. Articles like "How to Know If You've Found a Reliable Law Firm to Work With" are something people can find a good use for. It also makes you a strong figure of authority in your chosen niche, which ultimately strengthens the trust your audience has for you. 

Law Firm SEO Marketing Done By Qualified Experts
Whether it's web design, online reputation management, or in this case, SEO, we at Website Depot have been a trusted agency for many years now. And just by looking at our reviews and ratings, you can see how our patrons value our work, many of which have helped them in their respective endeavors. 
If you need more information, visit our website or call us at (888) 477-9540.