12 Web Design Trends to Dominate in 2019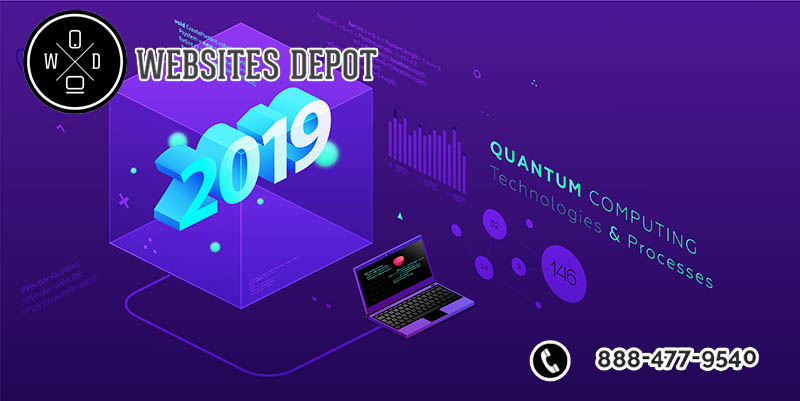 Technology changes constantly and so does web design. Here at Website Depot, we always look out for new trends and explore what is happening in the industry. Our web designers in Los Angeles ensures that our clients' websites will not look hackneyed.
In this post, let us take a look at some trends that will continue to be popular in 2019.
1. Mobile First Design
Traffic from mobile devices exceeded desktops. It is expected that in 2019, 2/3 of all site traffic will originate from a mobile device.
Before, a mobile-first design was not a priority. But, with the recent announcement of Google, it would prioritize sites that are mobile-friendly than those that are not.
In that case, web designs in 2019 would be mobile-friendly. Mobile-first will be integral in any web design and web development.
At Website Depot, we always design for mobile first. Our team of web designers in Los Angeles ensures that our clients' website will fulfill those micro-moments to win more customers.
2. Organic Design
We are pulling away from using straight lines. Currently, we are experimenting with fluid shapes and lines.
These shapes are not those conventional square, rectangle, and circle. Rather, we are replacing them with something that has been drawn from nature and life, like the shapes of a pond or a lake.
The best thing about this design is that the overall result will be more approachable. What's more is that it aligns with human nature.
This new concept provides a new element of design to web designing.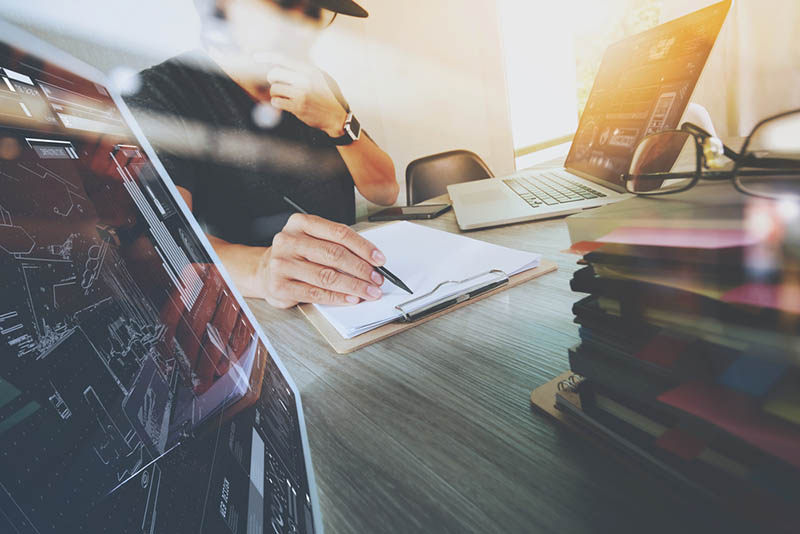 3. More Depth
More and more people are using their smartphones to access a website. But with the demand of mobile Internet, the data plans are getting expensive. In that case, consumers want a fast-loading site.
It is one of the reasons flat design became popular. Web designers in Los Angeles prefer the flat outline icons as they are fun to design. A flat design utilizes simple typefaces. Plus, it fixes on minimalism.
In the last couple of years, web designers are practicing Flat 2.0 web design. It is more popular now as it uses different gradients, shadows, and highlights to add more depth to the overall design. As it adds shadows around a button, the user will have clue to take an action.
Flat 2.0 design offers a modern style but it does not let go of usability. In 2019, we will see more sites adapting to Flat 2.0 design with layered gradients and shadows to add a sense of depth and weight.
4. Video
Videos are compelling. They can also attract user's attention easily. Thus, they will continue to be more popular than static imagery.
Users spend 88% more time on a site with video. And that is vital as the more time they spend on your site, the higher the chances of them converting and taking an action.
It is also good for your SEO campaign. Keep in mind that Google's ranking factors include the time spent on a page.
At Website Depot, our team of web designers will not just integrate videos to your website. Rather, we ensure that the videos added will value to your website.
Videos can be about anything that showcases your true brand. They should be eye-catching. These videos should draw in visitors so they want to learn more and read your stories.
5. Monochrome
It is cool to utilize millions of colors. However, one of the biggest trends in 2018 that will continue to dominate in 2019 is the use of monochrome or absence of color.
If this type of web design is executed well, it can enhance the overall outcome to make it more memorable.
You may use one hue of yellow or red. The monochromatic color scheme in web designing does not stray from one variant.
As you limit your site to one color, it solidifies your brand while it limits the flexibility of design. What does it mean to your site? It will surely stand out, compared to websites that include two to five colors.
This monochromatic web design simplifies color palette. In 2019, we can anticipate that more and more websites will utilize less color.
6. Speed
Visitors will have three seconds to decide whether to stay or leave your site. It is not enough time to convince that they must stay.
One of the ways to make them stay is to ensure that your site loads in less than three seconds. It is vital not just to make your visitors stay but page loading time can improve your search engine rankings.
It is one of the many things we prioritize when designing our client's website. Speed is an integral part of web design today and in years to come.
7. Video Background
The best way to catch your visitor's attention is to add a dynamic video background. Compared to static images, moving objects will have more traction.
The use of short videos can be a convenient way to offer visitors the information they need about your products and services. It also allows users to understand the characteristics of the page.
Videos, as mentioned earlier, can increase the time your visitors take to stay on a page. It is vital for SEO and integral for conversion rates. One of the pieces of evidence that video can attract user's attention is Facebook's decision to prioritize video posts.
In that case, expect that more and more websites will add video backgrounds in their home page or any other pages of their websites.
8. More White Space
White space is an effective design tool. However, what will dominate this year is making white space the center of the design, rather than the content.
It means that it uses more white space in the heading, for example. It brings attention to space, instead of the content.
As you add more white space, your visitors will notice it especially in those areas that do not necessarily need the white space.
9. Non-Conventional Scrolling
More sites will use different scrolling techniques to enhance user experience. For example, you may use horizontal scroll at the top of a page to further grab user's attention. It is a great way to showcase facts about your business or products.
Other websites are focusing on various parts of the design as users scroll.
10. Interactive Web Design
User interactivity is increasingly popularly. It will continue to do so in 2019. People spend more time on responsive websites that offer user interactivity.
Our web development team in Los Angeles anticipate that more automated development processes will show up. It is a great way to increase time on the page while it boosts brand awareness.
11. Voice Interface
A conversational interface will be a natural part of a website or an application. Thanks to the proliferation of voice assistants. More and more users are interacting with the web through their voice.
Our team of web development ensures that our clients' website can offer a seamless experience, either in desktop or mobile.
With voice interface, users will just have to sit on their couch, view their news feed without traditional inputs. They can just tell their voice assistant to open or pull up a news article.
12. Augmented Reality
Augmented Reality is ubiquitous in various scenarios. However, the use of AR will expand, not just in social media but also in everyday applications.
AR does not need full immersion through a headset. Rather, it uses the phones that we use. When you offer AR services through web app sans installation of a native app can offer you huge benefits. The integration of AR could offer users great navigation through their mobile device.
This list of web design trends in 2019 will guide you on how to get started with designing your own website. If you have no clue as to what kind of design your company needs, make sure to contact our team of web designers in Los Angeles (888) 477-9540.