10 Ways to Create a Website That Drives Sales
One of the reasons business owners build a website is to attract customers and take the next step. That is, to purchase from them or contact them. This step is known as conversion. If you have a current website that attracts traffic but few conversions, it might be time for you to hire a professional web development agency and an SEO expert to identify the reasons.
Several factors can contribute to this issue.
Web design can provide a powerful effect on buyers. In several studies, they showed that people assess a product in 90 seconds.
Unfortunately, your visitors will only give eight seconds of that time. Thus, you need to make a first great impression.
Furthermore, they also judge your site's credibility based on your web design.
Thus, if your site has been designed by an amateur, you will never win your customer's attention.
Keep in mind that the majority of first-time visitors are not yet ready to purchase your products. They are still trying to browse and compare your products to others.
Since web design is vital in attracting customers and driving sales, you need to take a good look at your website.
Evaluate the overall design and find out what changes you need to get the greatest results.
Here are some things you might want to consider when evaluating your overall site's web design.
1. Responsiveness
It is a vital aspect of good web design. For many years now, mobile optimization has become a standard.
Now that it is 2019, every site must be optimized for mobile devices. Keep in mind that half of all traffic to your site would come from mobile devices and the other half is from a desktop.
But it is not enough to have a mobile-friendly website. Google wants your site to display your content properly on any mobile devices. Mobile-first is part of Google's algorithm.
In that case, Google would rank sites first for their mobile users and value. If your site is not ready for mobile, then don't be surprised to see a significant drop in your rankings.
Having a responsive design is the most effective way to ensure that your site is ready for mobile users. This type of design adapts to any screen size automatically.
2. Evaluate Your Design's Color
You may change your CTA's color from green to red. Some of our clients who used to have green CTA saw an increase in conversions after we changed it to red. Others may benefit from changing the buttons to yellow.
Keep in mind that red and green are some of the colors that people with color blindness struggle with the most.
But do not just pick any color. You need to study your audience first. For example, if your website or company targets women, you may use purple, green and blue. If it targets men, opt for blue, black and green.
We rarely use brown and orange to our clients' websites because they are the least effective colors in web design.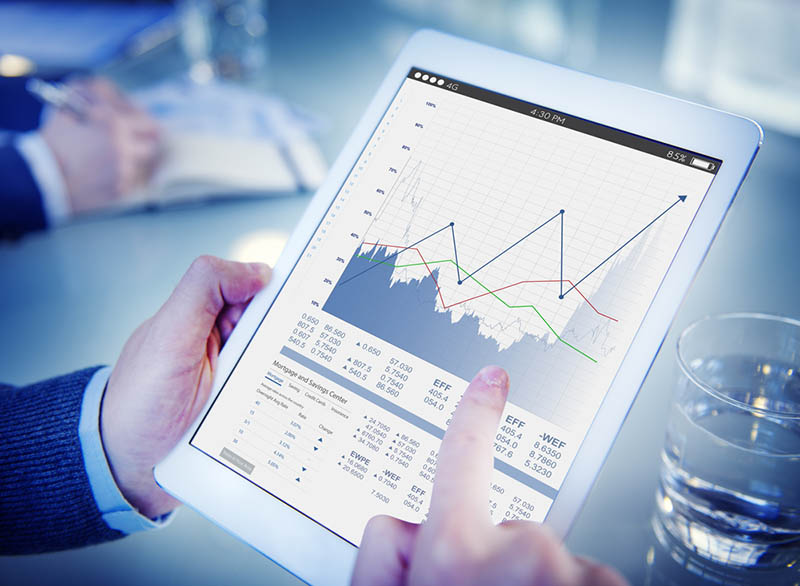 3. Add Some Videos
No, we are not saying you grab some videos from YouTube and publish them on your website. Instead, you need to create videos about your products. They could be a video about how to use them.
Product videos are effective in increasing sales and conversions. Some of our clients experienced an increase in their sales after we added product videos to their websites.
We also recommend using videos to share the story of your company or an employee.
And instead of providing your visitors an article to read, opt for publishing a video that they can watch.
Videos are engaging and they are easy to take in. But do not overdo it. A three-minute video is enough to keep them engaged.
4. Make It Easy to Use
Visitors do not like to guess what your site is all about. Hence, it is vital that you place the most pertinent details about your company above the fold. Some people do not like scrolling or hunting for details that they want to see.
Then, opt for simple navigation. In that way, users can find your items intuitively.
It is also necessary that you make it obvious right up front to your visitors as to why they need to choose your brand.
5. Loading Speed
The speed of your site can make the difference between your visitors purchasing something from your or abandoning their card.
Thus, make sure that your site's page loading time is quick. It is especially true if you have large images and interactive elements.
Never make your visitors wait for so long to access your product page. It will not do any good to your brand or website. Your users want your page to load fast. They are impatient and they hate waiting.
6. Free Stuff
Who does not like free stuff?
Most successful websites out there have the word "free" on their home page or various pages on their website. You can incorporate the word "free" to your offering, like subscriptions. You may also offer free shipping, whenever possible.
You must offer a free giveaway to get more conversions and increase more sales.
7. Badge
It is a way for you to boost your site's trustworthiness. Show your badges wherever possible on your website. On your home page, make sure that you have trust, security and award badges.
8. Choose the Right Images
When you post something on your website, make sure to include some images. Post with images improves engagement compared to those text-only posts. Thus, make sure to incorporate suitable images as often as possible.
However, when you choose an image to go with your post, make sure that it does not affect your page's loading time.
Avoid using complex images as they load slowly on mobile and desktop.
Most of all, choose images that fit with your content. Opt for images that increase engagement and help your audience in better understanding what you have written.
Stock images are great. However, they are not personal and customized.
Opt to use your own photos that can also increase brand awareness. High-quality images are vital when your customers are making purchasing decisions.
Use real images of your product. Assign a team to capture some photos for your content.
You can even use real images from your real customers who are using your products. Make sure though that you have asked their permission. Most of them will allow you to use their photos.
One of the biggest trends in web designing in 2019 is the use of high-quality images. More and more websites are using their own images and publish them along with minimal text to describe their products and services.
If you are not sure where to put your high-quality images, take advantage of our web design services here at Website Depot.
Our team of web developers will place your images in a perfect position that will surely entice potential customers to give your products or brand a try.
9. Include a Virtual Chat
Some people like to have an online chat while they are browsing a website. Having a virtual chat also increases trust, which is a good thing as it can help in building your online reputation.
10. Test Your Web Design
Some standards in web design are proven to work but others are not.
This is where A/B testing becomes useful. Most successful businesses test small modifications on their website to find out what works and what does not work anymore.
You may see a subtle movement. Your site will have a stronger reach if every change causes a small boost.
At Website Depot, we conduct an A/B testing to find out what design works best for our client's website. We gather data to help us analyze what is working in on your website and what is not.
Contact our web development agency today for a consultation (888) 477-9540.